The writing life
Did "Elements of Style" inspire you?
Submitted by Cybrarian on Sun, 02/10/2013 - 07:46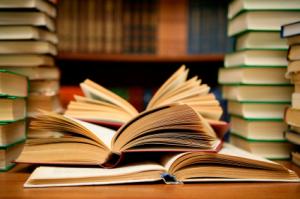 © iStockphoto.com/Viorika Prikhodko
If so, you weren't the only one. That brief guide to Good English won the most mentions when Mike Feinsilber asked 21 journalists to name the books "that drew them into the business." The rest of the list is heavy on the usual suspects — journo-whodunits like All The President's Men, political narratives like The Making of the President 1960 and The Boys on the Bus, and a few wild cards, like Tom Wolfe's collection The Kandy-Kolored Tangerine-Flake Streamline Baby.