Criticism
MIT's Tracker makes way … for what?
Submitted by Cybrarian on Fri, 08/15/2014 - 08:08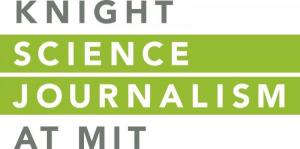 MIT Knight logo
After 10,000 posts on science writing's hits and misses, the Knight Science Journalism Tracker will cease to be at the end of this year, the incoming and interim directors of MIT's Knight Science Journalism fellowships announced Thursday. Deborah Blum and Wade Roush write that they want "to clear some space for experimentation." Commenters on their post were unconvinced. More from trackers Faye Flam and Charlie Petit.