Tools
What's in Santa's bag for journalists?
Submitted by Cybrarian on Mon, 12/24/2012 - 07:22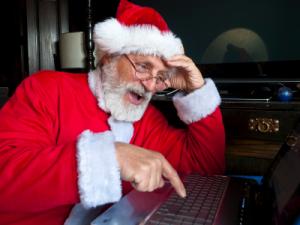 © iStockphoto.com/Helena Lovincic
Chip Scanlan at the Poynter Institute has some thoughts on what the big guy should leave under the tree for aspiring multimedia reporters this season: "Technology has filled the journalistic toolbox with an array of innovative gadgets that enable journalists to gather and deliver the news with speed and sophistication. But which ones does a multimedia journalist need?" Top of the list: A smartphone. Most audacious choice: A remote controlled helicopter video camera.