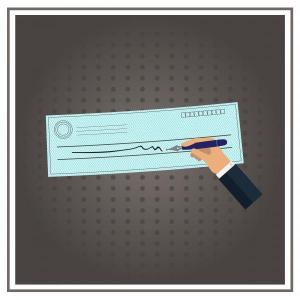 A new round of Idea Grants is open. Applications are due Wednesday, November 4.
Do you have a great idea for a science writing resource? Are you a member of a local science-writing group with big plans for an important project or workshop that has insufficient funding? In the last five years, the National Association of Science Writers has funded 127 projects worth over $400,000 as part of the Idea Grants program.
NASW invites proposals from individuals or groups for grants ranging from $1,000 to $40,000 to support projects and programs designed to help science writers in their professional lives and/or benefit the field of science writing. We encourage creative thinking, thus the guidelines for these proposals are consciously broad.
The project must be in keeping with the mission of NASW, and should be accessible to all science writers. Applicants need not be NASW members. The project should not be for individual works, e.g. underwriting a single investigative piece or book, but it could, for instance, underwrite a study of the state of science writing in the U.S. or beyond.
We especially support the efforts of regional science writing groups to make their professional development activities available to all science writers via webcasts, transcription, live blogging and other online or digital resources.
Please submit proposals using the application template (download here) . Proposals, including resumes and supporting documentation, if any, should be sent as a SINGLE pdf to grants@nasw.org. The email subject line should be formatted as follows with the last name of corresponding author and date of submission, for example, "Lloyd Idea Grant, October 1, 2015".
To learn more about the program and awards made to date and read selected proposals from past projects, visit nasw.org/article/about-nasw-idea-grants.
The NASW Grants Committee will review applications, which are due Tuesday, November 4, 2015. Applications for more than $5,000 will also be reviewed by the NASW Executive Board. Applicants in this round will be notified by January 31, 2016, and can expect disbursements to begin soon thereafter, pending grantees' acceptance of the grant contract. Applicants should take this timeline into account when planning events. In general, Idea Grants may not be used to fund costs already incurred.
A portion (typically 75%) of the monies will be distributed at the time of the award, and the remainder remitted at the conclusion of the project with receipt of appropriate financial records and report(s). Awards are intended to fund only direct project costs.
Special thanks to the Grants Committee volunteers:
Chair: Jeffrey Perkel
Members:
Melissa Blouin
Peggy Girshman
Robin Lloyd