After 19 months of operations, assessing 26 proposals and approving grants totaling more than $200,000, the volunteers on the NASW Program Committee are shifting the evaluation of Idea Grant proposals from a rolling to a fixed deadline. Instead of evaluating grants one at a time, the committee will conduct periodic assessments of batches of the proposals in hand, evaluating them on a competitive basis. The new approach will help ensure efficient evaluation of all of the excellent proposals received.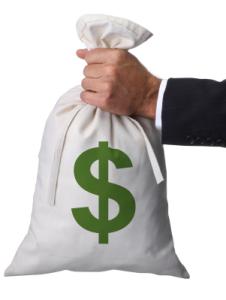 Back in late 2010, the newly formed committee was tasked with developing an evaluation process and making grants from a charter of more than $200,000. This bolus of funds was the result of a very large, one-time distribution and represented more than double the typical annual amount of Authors Coalition funds NASW receives. While most of the initial Idea Grant charter funds have been awarded, the NASW Board feels strongly that this exciting grant program merits funding from the regular annual budget. For fiscal year '12-'13 (starting July 1, 2012), the Idea Grants program will award up to a total of $86,000.
The new operational approach will help the Program Committee allocate these relatively more limited funds fairly across applicants and projects and also help eliminate a backlog of more than a dozen proposals. The committee hopes to have final decisions made on many, if not all, proposals received as of June 1 by mid-summer. The work involves assessing several grants at once and then making recommendations to the NASW Executive Board for funding allocations.
All those with pending Idea Grant Applications will be notified by August 15. The remaining Idea Grant funds will be awarded in another round of judging. Applicants interested in applying for future Idea Grants should apply by Thursday, November 1. Applicants in this subsequent round will be notified by January 31, 2013 and can expect disbursements to begin soon thereafter, pending grantees' acceptance of the grant contract.
Special thanks to our Idea Grant committee members who have crafted from scratch a program that rewards the creativity and initiative of science writers and has helped create projects and programs that benefit the field and the writers in it. It is their hard work and management of the initial charter funds that allow the Idea Grant program to become an annual part of NASW's budget and commitments. A big hats off to Program Committee chair Robin Lloyd and members Melissa Blouin, Peggy Girshman, Rob Irion, Rosie Mestel, and Jeffrey Perkel.
Projects awarded to date
Click on the links for more information, updates, and other info
$10,000 to the Open Notebook, LLC in June 2012, to fund ongoing expansion of the project (Submitted by Siri Carpenter and Jeanne Erdmann)

$35,000 in February 2012 to EXPLORE Utah Science, a project to bolster scientific literacy among Utahns, provide jobs to freelance writers and train new science writers (Proposal submitted by Julie Kiefer, Kim Schuske, Ross Chambless, and Jennifer Napier-Pearce)

$10,000 to Science Writers in New York, The Hastings Center and the City University of New York Graduate School of Journalism in December 2011 to fund a one-day spring 2012 Bioethics Bootcamp workshop (Proposal submitted by Carol Milano)

$10,000 to ScienceOnline2012 to fund travel scholarships and 450 complementary copies of A Field Guide for Science Writers for ScienceOnline2012 attendees (Proposal submitted by Anton Zuiker and Bora Zivkovic)

$10,000 to University of Wisconsin-Madison in August 2011 to fund Science Writing in the Age of Denial workshop for Spring 2012 (Proposal submitted by Terry Devitt, Sharon Dunwoody, Deborah Blum, and Jill Sakai)

$43,000 to SciLance Writing Group, LLC in July 2011, to fund writing and editing of a guide to freelance writing. (Submitted by Kendall Powell and Thomas Hayden) Read the proposal Update

$20,000 to the Open Notebook, LLC in May 2011, to fund expansion of the project (Submitted by Siri Carpenter and Jeanne Erdmann). Read the proposal

$2,500 to High Country News in March 2011, to fund customized, in-depth training in investigative reporting techniques for the publication's editors (Proposal submitted by Michelle Nijhuis)

$6,000 to DCSWA in April 2011, to fund travel expenses and provide defrayment of registration fees and A/V support for annual regional day-long Professional Development Day conference (Submitted by Elia Ben-Ari and Andrea Widener) Read the proposal

$900 to NESW in February 2011, to fund video archive costs for a regional health and science blogging event (Proposal submitted by Carol Morton) Watch the video here.

$10,000 to ScienceOnline2011 for live streaming of the conference (Proposal submitted by Anton Zuiker and Bora Zivkovic) Videos, photos and tweets here