Due date for Idea Grant applications is November 1, 2012.
See update below for details and read on for application instructions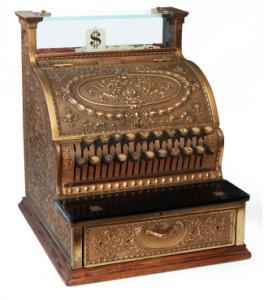 Do you have a great idea for a science writing resource? Are you a member of a local science-writing group with big plans for an important project workshop that has insufficient funding?
NASW invites proposals from individuals or groups to apply for grants ranging from $1,000 to $50,000 for projects and programs that are designed to help science writers in their professional lives and/or to benefit the field of science writing. Proposals can serve non-members as well as members. We encourage creative thinking, thus the guidelines for these proposals are consciously broad.
Proposals should include:
Name of applicant(s)
Indication of whether applicant(s) is/are members or non-members of NASW
Title of the project
Amount requested
Description of proposed project, impacts on the science writing community, why you or your team are uniquely qualified to undertake this
How the proposed project will serve NASW members and non-member science writers
Proposed budget and delivery timeline (various options for funding levels are helpful)
If applicable: list of team members and their roles
The project must be in keeping with the mission of NASW. The project, if applicable, should be accessible to all science writers, and open to members and non-members. The project should not be for individual works, e.g. underwriting a single investigative piece or book, but it could, for instance, underwrite a study of the state of science writing in the U.S. or beyond.
Proposals of no more than 1,500 words, along with a resume for each team member, should be sent as a SINGLE pdf to programs@nasw.org. Please put the name of the applicant(s), title of the project and amount requested at the top of the proposal. The email subject line should be formatted as follows with date of submission, for example, "Member Project RFP, February 1, 2011".
For examples of successful proposals, visit https://www.nasw.org/how-win-idea-grant
The NASW Program Committee will review applications, which are due Thursday, November 1, 2012. Applications for more than $5,000 will also be reviewed by the NASW Executive Board. Applicants in this round will be notified by January 31, 2013, and can expect disbursements to begin soon thereafter, pending grantees' acceptance of the grant contract. Applicants should take this timeline into account when planning events. In general, Idea Grants may not be used to fund costs already incurred.
A portion (typically 75%) of the monies will be distributed at the time of the award, and the remainder remitted at the conclusion of the project with receipt of appropriate financial records and report(s).
Update: June 21, 2012: In order to review proposals in a more timely manner, applications will no longer be evaluated on a rolling basis. All applications received as of June 15, 2012, are being reviewed in a batch process. All those with pending Idea Grant Proposals will be notified by August 15. The remaining Idea Grant funds will be awarded in another round of judging. Applicants interested in applying for future Idea Grants should apply by Thursday, November 1. Applicants in this subsequent round will be notified by January 31, 2013, and can expect disbursements to begin soon thereafter, pending grantees' acceptance of the grant contract. Read the full update
Chair: Robin Lloyd

Members:
Melissa Blouin
Peggy Girshman
Rob Irion
Rosie Mestel
Jeffrey Perkel