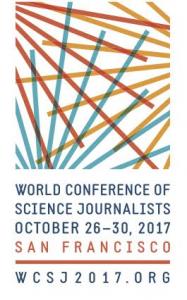 The 10th World Conference of Science Journalists is pleased to announce the call for session proposals. Like the annual ScienceWriters meeting in the U.S., WCSJ2017 is a meeting for science writers, by science writers, and we invite all science writers to submit expertly crafted proposals that consider professional development and scientific issues from an international perspective.
The conference theme, "Bridging Science and Societies," reflects the vital role science journalists play in connecting audiences to the science that affects their lives. We are particularly in need of sessions that accomplish one or more of the following:
Appeal to the common interests of science journalists, no matter their locale or expertise. These could include sessions on the craft of journalism or timely and relevant professional or scientific issues
Appeal to a large subset of potential attendees. These could include sessions that focus on skills needed by early career writers or freelance writers
Are participatory, engaging conference participants in a way that encourages cross-cultural exchange and mutual understanding
Highlight the conference's regional focus on Latin America and the Caribbean
Help us make WCSJ2017 your conference by submitting a session proposal. For complete details and instructions, and a link to the online session proposal submission form, please visit wcsj2017.org/call-for-proposals. Proposals are due Sept. 30, 2016.
For more information on WCSJ2017, please visit wcsj2017.org. While there, you can sign up for the conference newsletter email list.
We look forward to hearing from you.
Deborah Blum
WCSJ2017 Program Committee Chair
Director, Knight Science Journalism Program at MIT