Michael D. Lemonick: About the Author
As I mentioned on the opening page, I'm a senior science writer at Time magazine in New York. I've been there for a little over twelve years now, though I left for a short while in 1988 to become executive editor at Discover magazine, also in New York. It didn't last because I simply missed writing too much.
Before coming to Time, I was a senior editor at Science Digest magazine for three years (just for the record this was AFTER the period where Sci Di ran cover stories on topics like "Spontaneous Human Combustion"), and before that I was a graduate student in journalism at Columbia University. My undergraduate degree is in economics, from Harvard. If you want to know how an economist became a science writer, let me know sometime when you have a couple of hours to waste.
Anyway, TIME is a terrific place to work; the editors consider science an important topic, and there's always something new to write about. In one memorable year I wrote cover stories about: ocean exploration; astrophysics; Biblical archaeology, brain research and Egyptology, along with innumerable smaller stories on dozens of topics. It never gets boring. My first love, though, is astronomy, which is reflected in the books I've written.
I live in Princeton, New Jersey with my wife, the photographer Eileen Hohmuth-Lemonick (she took the black-and-white photos that appear on this site) and my daughter Hannah. My stepson, Ben Hohmuth, is a fourth-year medical student.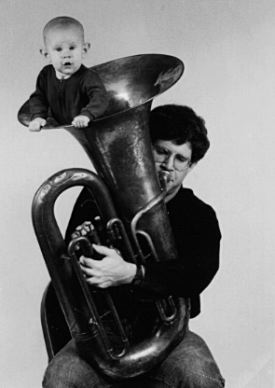 My favorite thing to do aside from writing about science is playing traditional folk music (mostly Celtic and Anglo-American) on the fiddle, recorder and various other instruments, usually for contra dances. Find out more about contradancing.
Back to Main