Richard Robinson
Science Writer/Science Editor
Books
---
Editor-in-Chief: Genetics Macmillan Reference, 2003

Genetics is a four-volume encyclopedia designed for high school students, beginning college students, and the general public. Its 255 entries provide a state-of-the-art introduction to the vast range of topics within this most important and central field of biology. Topical areas include molecular genetics, inherited human diseases, biotechnology, ethical issues, experimental techniques, history of genetics, and careers. Entries were written almost exclusively by professionals in the field, and have been edited to meet the needs and reading level of high school students studying biology. It is extensively illustrated in full color. Most of the diagrams were designed by me and were specifically tailored to illustrate simply and clearly a difficult concept or central idea within the entry. It also contains a glossary and a comprehensive index. Read the Preface
Read the reviews at Amazon
Editor-in-Chief: Biology Macmillan Reference, 2002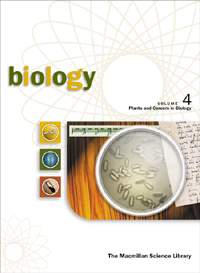 "Prepare to be awed... This is a visual and scientific treat and a glorious addition to any library."
-- School Library Journal, starred review.
Editor-in-Chief: Plant Sciences MacMillan Reference, 2000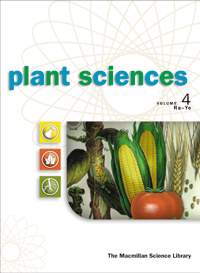 "Lovely to look at and delightful to read...highly recommended for schools, public library reference collections and even undergraduate-level college and university collections."
-- Booklist
Author: Phlebotomy: Worktext and Procedures Manual Saunders, 2002

Author: Ocular Anatomy and Physiology Alcon International, 1996
A textbook of anatomy and physiology of the eye for pharmaceutical sales representatives. This book includes cellular mechanisms of active transport important for tear secretion, aqueous formation and hormone production; neural communication; regulation of blood flow in the eye; and mechanisms of focusing and information processing that form the basis of sight. The text includes learning objectives and evaluation questions for each chapter, plus final exams. In addition, I designed and coordinated all the illustrations.
Back to my main page.
Also visit us at Hopestill Farm
rrobinson@nasw.org
117 Mill St.
Sherborn, MA 01770
508-653-5421