Featured Books
A marvelous journey through the world of particle physics:
A fun look at science on the Simpsons:
Paul Halpern: Science Books and Articles
Paul Halpern is Professor of Physics at the University of the Sciences in Philadelphia. A prolific author, he has written thirteen science books and dozens of articles. His interests range from space, time and higher dimensions to cultural aspects of science. The recipient of a Guggenheim Fellowship, Fulbright Scholarship, and an Athenaeum Literary Award, he has appeared on the History Channel, the Discovery Channel, the PBS series "Future Quest," and "The Simpsons 20th Anniversary Special."
Halpern's books include Time Journeys, Cosmic Wormholes, The Cyclical Serpent, Faraway Worlds, The Great Beyond, Brave New Universe, What's Science Ever Done for Us?, Collider, and most recently: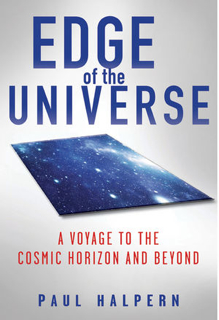 Book Cover
ISBN-10:

0470636246

ISBN-13:

978-0470636244

Purchase:

Find this book on Amazon.com