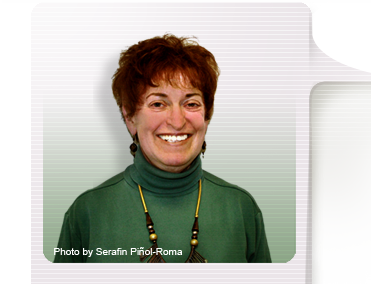 Beth Schachter, PhD

Helping to Communicate Science

Beth collaborates with life science and biomedical deans, department chairs, and program directors on multi-investigator writing projects. She helps to assemble the ideas and opinions of the participants and articulates those concepts in a clear, consistent and compelling voice.

When organizers of scientific conferences want the highlights of their events reported to professional audiences, they turn to Beth. She creates accurate, lively documents that win praise from the readers and from the speakers whose work she describes.

Helping Scientists to Communicate

Many scientists who excel as experimentalists often fail to present their findings and ideas in clear, persuasive manuscripts and grant proposals. When these scientists hire Beth, she can both edit the writing and coach the authors, giving clients not just better-written documents but new tools, tactics and strategies for improving their writing, publishing and grant-getting skills.


About Beth

Before bringing her skills to science communication, Beth was a molecular and cell biologist on the faculty at Mount Sinai School of Medicine in New York City. As Principal Investigator of NIH grants, Beth did research in neuroendocrinology, cancer biology and women's health. She taught in Mount Sinai's graduate school and, for several summers, also lectured in and co-directed the Cloning of Neural Genes course at Cold Spring Harbor Laboratories. She authored/co-authored over 30 peer-reviewed papers, was an ad hoc reviewer for several journals and reviewed grants for both the National Institutes of Health and the National Science Foundation.

Beth launched her communications career as Scientific Editor at HMS Beagle, the Internet's first biomedical magazine. She incorporated writing about science and scientists into her repertoire, starting with feature articles and profile pieces for Beagle. Her by-lined pieces have appeared in publications such as Nature Biotechnology, The New York Times, and publications of the Howard Hughes Medical Institute and the New York Academy of Sciences.

Merging her communications skills with her passion for teaching, Beth has created seminars and workshops that train scientists to write and publish their manuscripts more effectively and to produce more persuasive grant proposals. Collaborating with science career coach, Christopher Edwards PhD at Still Point Coaching & Consulting, Beth has given these programs at places such as the Northwestern University's Feinberg Medical School, Memorial Sloan Kettering's Gerstner Graduate School and Cornell University College of Veterinary Medicine. Beth and Chris have done programs together at Harvard Medical School, Unilever, Columbia University and Merck Research Laboratories.

Beth holds a BS in biology from Antioch College and a PhD in cell and molecular biology from the University of Southern California. She did postdoctoral training in molecular biology and endocrinology at University of California San Francisco and Columbia University College of Physicians and Surgeons.