During our annual meeting on October 26, NASW is holding a special election to fill a mid-term vacancy.
Many thanks to all of the members who expressed interest in sharing their time and talents with NASW and to the volunteers on the Nominating Committee: Terry Devitt, Robin Marantz Henig, Ben Young Landis, Apoorva Mandavilli, Emily Sohn and chair, Laura Helmuth.
Meet the three candidates put forward by the Nominating Committee for members' consideration and watch your inboxes around October 10 for instructions on how to vote in person or online.
Jennifer "Jenny" Cox
Freelance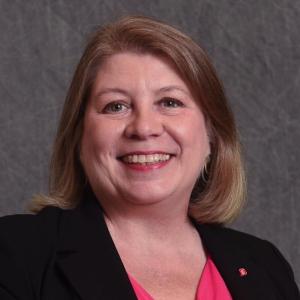 Jenny Cox
I genuinely enjoy helping others achieve their goals. If elected, I would bring 30 years of experience and my enthusiasm for helping others to support efforts toward increasing diversity and inclusivity and finding more ways to help members access the support and tools necessary to achieve their professional goals. Equally important is helping all members feel valued within the organization.
I recently retired from NC State University where I was an award-winning institutional science writer, editor and communications director. Now I freelance and work on my pet writing projects.
As an NASW member I serve on the Programs Committee and the editorial advisory group for ScienceWriters magazine. I've judged the Excellence in Institutional Writing Award, served on the subcommittee to revamp NASW communications and served on the organizing committee for the 2012 ScienceWriters conference. In 2017 I received the Diane McGurgan Service Award.
Locally, I am treasurer and SciWri Congress representative for Science Communicators of North Carolina. Serving as your representative on the NASW Board would be a distinct honor and privilege.
Laurel Hamers
Science writer and editor, Howard Hughes Medical Institute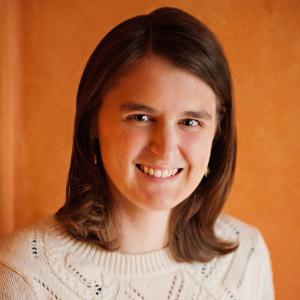 Laurel Hamers
As a college student, NASW convinced me that I wanted to be a science writer. In the five years since, it's helped me find mentors, jobs and friends. I'm running for the board because I want to help shape the future of NASW and ensure that it continues to be an inclusive community for science writers of all stripes.
I've served as a member of the Education Committee since 2015, helping plan student programs at meetings and acting as a peer mentor to young journalists. As a board member, I'd work to further expand support and training opportunities for early-career writers, even as they graduate from student programming.
I'm currently a writer and editor at the Howard Hughes Medical Institute. Previously, I've written for newspapers, magazines, and scientific societies. I think that the variety of paths that bring people to NASW is one of our organization's greatest strengths--but effectively serving all members simultaneously can be challenging. I'd bring a broad, empathetic perspective to the board, and a commitment to thoughtful discussion around these often-complex issues.
Arvind Suresh
Manager, Science Writing, University of Pittsburgh Medical Center and Pitt Health Sciences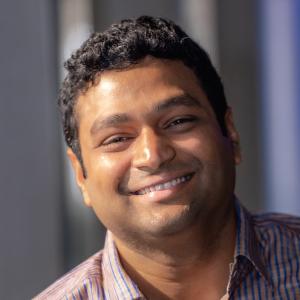 Arvind Suresh
As an immigrant who decided to quit bench research in favor of science writing, I was daunted at the prospect of finding a job in a country where I had never worked before. Joining NASW enriched my life both professionally and personally.
I chose to get more involved in the organization's governance after finding myself deeply frustrated at the tenor of some recent debates. The science media landscape has changed significantly, but the importance of science journalism and science communication has not. NASW's success depends on how well we help all our members grow and thrive as science journalists and communicators. But doing so will need us to work collaboratively, whilst acknowledging and respecting our differences.
I've been an active researcher and a freelance science writer, and I'm now a PIO at the University of Pittsburgh Medical Center. Within NASW, I serve as the co-chair of the Governance Committee and a member of the PIO Committee. If elected, I will draw on my diverse experiences to focus on helping move NASW onward and upward.