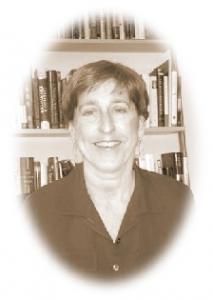 Congratulations to the recipients of the 2011 Laura Van Dam Fellowships for travel to the World Conference of Science Journalists, June 27-29 in Doha, Qatar.
Lindsay Borthwick, Freelance
Sarah Curry, NCI Cancer Bulletin
Carolyn Gramling, EARTH Magazine
Meghan Miner, National Geographic Traveler Magazine
Angela Posada-Swafford, MUY INTERESANTE magazine
Lisa Rossi, Microbicide Trials Network, University of Pittsburgh
Brian Vastag, The Washington Post

Each fellow will receive $3,125 to offset the costs of travel. These fellowships are awarded in memory of past NASW President Laura Van Dam, who died in 2006. Laura was a strong supporter of this organization's commitment to international science writing and, in fact, helped organize the group's first meeting in Montreal in 2004. Our goal is not only to encourage ties between NASW and the World Federation as a way of helping the development of our craft around the world, but also to give the selected Van Dam fellows a chance to pursue story opportunities in Qatar and the region, especially at a time when travel budgets are tight for many writers. We are also pleased that through the hard work of our international liaison, Deborah Blum, and others, NASW is content partner for this exciting world conference.
General information and a preliminary program for WCSJ2011 can be found at www.wcsj2011.org. The conference is scheduled for June 27-29, 2011. We hope to see you there!