SEATTLE — Ten undergraduate and two graduate student science writers received NASW Travel Fellowships to attend the 2020 American Association for the Advancement of Science (AAAS) annual meeting.
Fellows covered scientific sessions of their choosing and wrote news stories for publication on the NASW website. In addition, the graduate student fellows conducted live interviews with symposium presenters as part of a AAAS program called The Debrief. Topics include the neuroscience of addiction, the science of music, cultural responses to climate change, solar geoengineering, and the science of sustainability.
The NASW Education Committee, co-chaired by Czerne Reid, a lecturer at the University of Florida College of Medicine and College of Journalism and Communications, and Ashley Yeager, an associate editor at The Scientist, selected the fellows from a competitive and diverse pool of applicants. Academic majors represented in this year's class include biology, journalism, environmental studies, history, public relations, biochemistry and molecular biology, neuroscience, biological chemistry and media, information & technoculture.
Fellows were paired with NASW volunteer mentors and treated to a specially designed orientation, during which they heard a talk by Seattle-based journalist Wudan Yan, who writes about science, environment, human rights, labor rights, and Southeast Asia.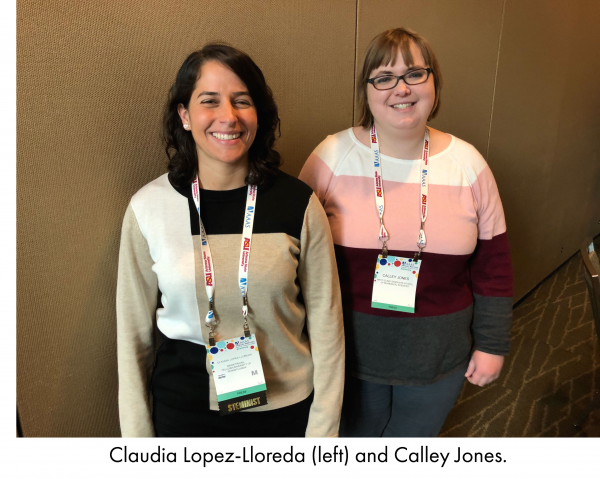 Students also had the opportunity to meet with editors from top science writing outlets including NPR, PBS Newshour, Science News, Chemical & Engineering News, Argonne National Laboratory, Cell Press/Elsevier, and Yale School of Medicine during the NASW Internship Fair, co-coordinated by Erik Vance, New York Times staff editor and author of Suggestible You, and Kimberly McCoy, freelancer and coordinator of NPR SciCommers.
Keep an eye out for the fellows' stories, which will be posted on nasw.org
The 2020 NASW Graduate Travel Fellows are
Calley Jones, Mayo Clinic Graduate School of Biomedical Sciences
Claudia Lopez-Lloreda, University of Pennsylvania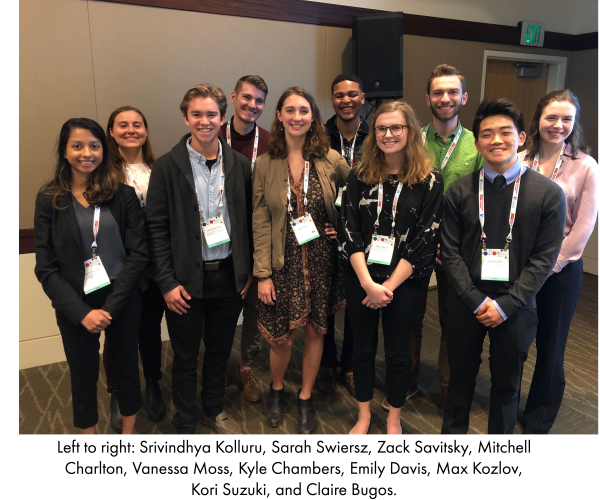 The 2020 NASW Undergraduate Travel Fellows are
Claire Bugos, Northwestern University
Kyle Chambers, University of Florida
Mitchell Charlton, Western University, Ontario, Canada
Emily Davis, The University of North Carolina at Chapel Hill
Srivindhya Kolluru, University of Toronto, Ontario, Canada
Maxwell Kozlov, Brown University
Vanessa Moss, Sewanee, The University of the South
Zack Savitsky, University of Florida
Kori Suzuki, Macalester College
Sarah Swiersz, University of Central Florida
Editors and mentors for NASW Graduate Travel Fellows are:
Kendall Powell, Freelance science writer contributing to Science, Nature, The Washington Post
Czerne Reid, Lecturer, University of Florida College of Medicine/College of Journalism & Communications
Erin Ross, Writer and Researcher, Oregon Public Broadcasting
Editors and mentors for NASW Undergraduate Travel Fellows are:
Amber Dance, Freelance Science Writer contributing to Nature, PNAS Front Matter, Scientific American
Jeff Grabmeier, Senior Director, Research Communications, The Ohio State University
Laurel Hamers, Science Writer, HHMI/Janelia
Erika Check Hayden, Director, UC Santa Cruz Science Communication Program
Rob Irion, Freelancer and Former Director, UC Santa Cruz Science Communication Program
Rachael Lallensack, Assistant Web Editor, Smithsonian
Steve Miller, Freelance Science Writer contributing to Analytical Chemistry, IEEE Spectrum, Photonics
Bryn Nelson, Freelance science writer contributing to The New York Times, Discover, Science News for Students
Rodrigo Pérez Ortega, Reporter, Science
Erin Ross, Writer and Researcher, Oregon Public Broadcasting
Kelly Tyrrell, Interim Director of Research Communications, University of Wisconsin-Madison