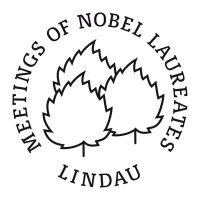 For the eighth year in a row, the Council for the Lindau Nobel Laureate Meetings invites NASW members who are working journalists, editors, or freelancers to apply for travel funding to attend the Lindau Meeting.
The 65th Meeting of Nobel Laureates, which this year is an interdisciplinary meeting dedicated to the Nobel Prize disciplines of physiology & medicine, physics, and chemistry, takes place June 28-July 3, 2015, in Lindau, Germany. These meetings bring together Nobel Laureate scientists with hundreds of young researchers for numerous lectures, panels, discussion sessions, and master classes, as well as a diversified program of fringe events, and NASW members are invited to join in the conversations. Sixty Nobel Laureates have already announced their participation, to be joined by 600 young researchers from approximately 80 countries. To learn more about the meetings, visit the Lindau Meetings website, which includes a list and profiles of the attending Nobel Laureates.
NASW leadership will select two or more NASW members to receive this travel funding. The funding covers roundtrip economy airfare to a nearby international airport (reimbursed during the meeting), 5 nights accommodation (booked by the Council), and the conference fee. Meals and ground transport (e.g. train transfers) are not covered, but some meals are included in the program, and media are invited to all open events. Participants may book additional nights or travel at their own expense.
To apply, send a short statement of application indicating how this fellowship would impact your work and your specific story interests/assignments (no more than 350 words), followed by a short CV, and your full contact information all in one document (i.e. one attachment) to director@nasw.org no later than Sunday, March 1. Be sure that "Lindau2015" is in the subject line.
Recipients will be notified prior to March 15. NASW will administer the selection process, but the successful applicants will work with the Council for the Lindau Nobel Laureate Meetings for all travel arrangements and other issues. Thank you to the Council for their continued support of this fellowship program.