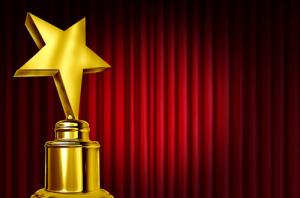 Congratulations to this year's AAAS Undergraduate Travel Fellows. These undergraduate students, representing a diversity of educational institutions across the U.S. and Canada, were selected by the Education Committee to attend this year's AAAS annual meeting February 13-17, 2014 in Chicago. Each fellow will receive $750 to subsidize travel to the meeting and will participate in NASW's mentoring program and Internship Fair.
All student members of NASW are invited to attend the Internship Fair and be part of the mentoring program, but interested students must read important participation details regarding the Internship Fair and mentoring program, complete required registration(s) for AAAS by January 22, and join NASW by February 1 if not already a member.
Special thanks to the Education Committee and co-chairs Czerne Reid and Ashley Yeager for coordinating the fellowship program and to Internship Fair coordinator Jenny Curtraro for organizing the event. Without these volunteers and others giving generously of their time, these important activities couldn't happen.
2014 Undergraduate AAAS Travel Fellows
Sarah Frazier, junior, physics, Rice University
Laurel Hamers, senior, biology, Williams College
Kelsey Kennedy, senior, economics, Oregon State University
Yoo Jung Kim, senior, biology, Dartmouth College
Kaine Korzekwa, senior, biology and journalism, University of Texas at Austin
Emily Maier, senior, neuroscience and psychology, University of Pittsburgh
Jesse Mixson, senior, journalism, University of Florida
Kati Moore, senior, biology, University of North Carolina, Chapel Hill
Joshua Sheetz, junior, chemistry, University of North Carolina, Chapel Hill
Jinjin (Jane) Zhang, senior, sustainability science and society, McGill University
Attention NASW members: If you are an employer with an internship to offer, please write jenny@nasw.org or if you or will be attending AAAS and can donate your time as a mentor, please write to czreid@nasw.org.