By Jill U. Adams
Earlier this year I sent an email to a person whose name I found in a five-year-old report. I googled the organization and learned that the researcher was still there. My email subject line read: Reporter interested in wetlands mitigation.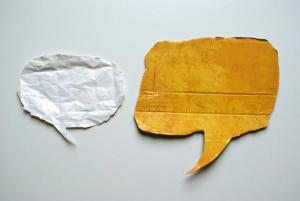 It's a wonky topic that's an interest of mine. I knew learning more about it might help me find a better way to frame a story about wetland protection.
I had no assignment. Rather I was reworking an idea that I'd previously pitched. The researcher replied that she was happy to talk and we scheduled a call.
This a regular practice of my writing life: the Curiosity Call.
Essentially, I commit to reaching out to one person each week — a scientist or knowledgeable source, someone who is not on my interview list for current assignments. They might not even be associated with anything on my current list of pitch ideas. I send an email request for a casual, wide-ranging phone conversation about something — anything — that I am curious about.
Curiosity calls can help promote vague ideas to good story pitches. By finding and talking to a source early in the process, I'm more likely to learn about a unique angle or some research I'd not have otherwise found. It's a bonus when I get an enthusiastic source on the phone because I feed off their passion. Otherwise I risk falling into the trap of thinking, 'Oh, no one's interested in this,' and let pitches languish.
My curiosity calls are sort of like dating an idea, my wondering about something I've read in the newspaper or heard about on Twitter. The practice helps me be less hesitant to try something out for the heck of it — just because I'm curious about it. It's become a workaround for my cautious tendencies and negative thinking. A phone call with a willing gabber on some arcane research topic or some new-to-me theory truly makes me more excited to pursue new ideas in my work.
I need not do anything with the idea anymore after a call. But I can.
Here's the caveat: I have to beware of making my curiosity calls overly practical. The risk is turning them into work rather than keeping them pure fun. I feel more empowered and more writerly when I follow up random ideas. Much more so than when I've got a clear goal in mind — a particular hole to fill in a pitch. There's something about serendipity or trusting the process or [insert new age phrasing here] that makes the whole thing work. For me.
My curiosity calls definitely help me keep my story ideas list viable, with willing sources at the ready.  And yet, that may not be the most important reason I keep up the practice.  The calls help my overall motivation. They take me away from the working grind for a half-hour a week. And, perhaps most importantly for my psyche, I've discovered the practice honors my wonderings about the world and give my ideas value.
Jill U. Adams is a science journalist who reports on health, biomedical research, psychology, education, and the environment. She is a health columnist at the Washington Post and an editor for several online publications.
Image credit: NASA
Image credit: Marc Wathieu via Flickr/Creative Commons