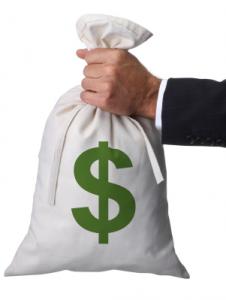 In the past seven months, the National Association of Science Writers has awarded an additional five Idea Grants, totaling $67,000, bringing the total awarded since the grant program's inception one year ago this month to almost $140,000. Funding is provided by income from the Authors Coalition, and the grants are intended to help science writers in their professional lives or benefit the field of science writing.
NASW's Program Committee, formed in late 2010 with the goal of making NASW's many funding efforts more coordinated, transparent, and inspired, serves as a clearinghouse for the Idea Grant Program. The committee evaluates proposals on a rolling basis, typically in the order that they are received. Due to the detailed discussions undertaken by this all-volunteer group, the committee reviews about one per month. Special thanks to the Program Committee chair Robin Lloyd and members Melissa Blouin, Peggy Girshman, Rob Irion, Rosie Mestel, and Jeffrey Perkel for their hard work.
Of the 32 proposals submitted thus far, 10 have been funded, 11 have been turned down, and 10 await evaluation.
We're excited to be able to assist with projects and programs that serve science writers in a variety of creative ways. We congratulate the following grantees on their successful proposals and hard work on behalf of the field:
$10,000 to University of Wisconsin-Madison in August 2011 to fund Science Writing in the Age of Denial workshop (Proposal submitted by Terry Devitt, Sharon Dunwoody, Deborah Blum and Jill Sakai)

$2,000 to Madeline Bodin in November 2011 to fund a wiki that will serve as a database of funding sources for journalism projects

$35,000 in February 2012 to EXPLORE Utah Science, a project to bolster scientific literacy among Utahns, provide jobs to freelance writers and train new science writers (Proposal submitted by Julie Kiefer, Kim Schuske, Ross Chambless and Jennifer Napier-Pearce)

$10,000 to Science Writers in New York, The Hastings Center and the City University of New York Graduate School of Journalism in December 2011 to fund a one-day spring Bioethics Bootcamp workshop (Proposal submitted by Carol Milano).

$10,000 to ScienceOnline2012 to fund travel scholarships and 450 complementary copies of A Field Guide for Science Writers for ScienceOnline2012 attendees (Proposal submitted by Anton Zuiker and Bora Zivkovic)
Inspired? Applications remain open, and the deadline is rolling (Please note, however, the increased time for review due to the time required for our volunteers to give each proposal proper consideration). We especially support the efforts of regional science writing groups to make their professional development activities available to all NASW members and beyond via webcasts, transcription, live blogging and other online or digital resources. For examples of successful grants, visit this page. For details and instructions, visit the NASW Idea Grants page.