A parasitic fungus discovered in a Wisconsin lake could be a natural weapon for stopping non-native crustaceans. Read the story in National Geographic.
Jack Tamisiea is a Chicago-based writer currently pursuing a masters in science writing at Johns Hopkins University. With a background in environmental science, he mainly covers natural history and wildlife conservation. He particularly loves uncovering new stories in old museum collections and his work has been published in the Atlantic, Scientific American and Atlas Obscura among other publications. Follow him on Twitter @jack_tamisiea or email him at jacktamisiea@gmail.com.
This story was produced as part of NASW's David Perlman Summer Mentoring Program, which was launched in 2020 by our Education Committee. Tamisiea was mentored by Michael Price.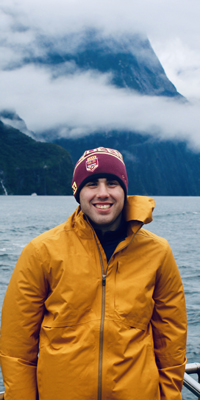 Main image: Two rusty crayfish grapple on a rocky lakebed in northern Wisconsin. Credit: Eric Larson.