By Chelsey Coombs
The Human Genome Project gave us a rough draft of our genetic underpinnings in 2000 and cost taxpayers a cool $3 billion. But just 13 years later, advances in technology are making it possible for anyone to know the A-T-G-C's of their own genomes at a fraction of the cost, leading to the advent of personalized genetic medicine.
As with any new and easily accessible technology, the opportunities that come with the personal genetics revolution are as great as its hurdles, researchers stated during a February 16 symposium at the American Association for the Advancement of Science meeting in Boston.
Ting Wu, Harvard University professor of genetics, and Mira Irons, associate chief of the Division of Genetics at Children's Hospital Boston, were among the panelists who explored medicine's and public education's roles in personal genetics.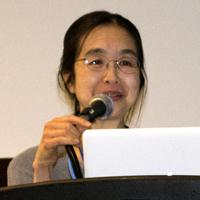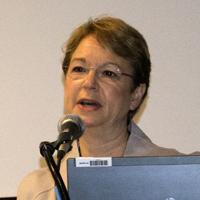 Wu averred that while the breakneck speed of technological advancement and the opportunities they foster for improving human health are "taking us into the future … it is creating a giant gap between the developers of technology, the acquirers of information, and the public, whose awareness is probably not keeping up with what is possible."
This disparity motivated Wu to establish the Personal Genetics Education Project (pgEd), an organization that seeks to increase public awareness of the ethical, legal and social implications of personalized genetics.
One of pgED's main projects is a school outreach program that uses the stories of real-life people whose lives were positively affected by personal genetics to stimulate conversation within a classroom, rather than focusing on the biological specifics of genetic information.
The approach, she said, tends to foster lively discussion, even if the students "do not know very much science at all."
Wu is optimistic about pgED's potential to spread the word about the personal genetics revolution.
"If we can teach personal genetics in the high schools, starting today, every generation of young adults coming through will at least know what personal genetics is," Wu said.
While it is clear that Wu's young students are becoming more in tune with the role of personalized genetics in society, and with their new clinical applications, everyone — including medical professionals — will be on a steep learning curve about the possible implications.
"On the one hand, [medical geneticists] embrace any new type of genetic technology that comes along and apply it in the clinic because we want to provide the best care for our patients, but we're also the voices of caution," Irons said. "In our clinics every day, we see one or two patients who have had a genetic test that has been misinterpreted by someone."
Although she stressed that both patients and healthcare providers must be up to speed about personal genetics, Irons is hopeful that the lives of patients that don't have a diagnosis after the "easy testing" will be drastically altered by the clinical application of the new technology.
"There are about 20 different groups who were doing exome sequencing on people with rare diseases, and the diagnostic rate was about 30 percent," Irons said of the practice of sequencing only those genes that seem to be in play for a particular condition. "When you go from 10 percent to 30 percent, you're improving a lot of lives."
As genome sequencing becomes cheaper and more pervasive, everyone will be able to find out some key parts of their genetics through a quick stop at their local clinic. But Irons believes practitioners must exercise caution when they deliver the molecular news.
"I actually think it's more important in many ways to teach people what those results don't mean. I think that's what people have to teach: 'What does this $99 get me, and how is it really going to change my life?'" Irons said. "That's what's coming back into the doctor's office."
Chelsey Coombs is a junior molecular and cellular biology major at the University of Illinois at Urbana-Champaign. When she isn't doing RNA extractions in her honeybee aggression research in Gene Robinson's lab, she is writing about U of I's cutting-edge life sciences research for the News Bureau and the School of Molecular and Cellular Biology's Department of Communication. Reach her at coombs1@illinois.edu or find her on Twitter: @chelseybcoombs.