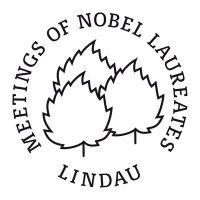 Looking for ways to cover science on a tight travel budget? For the fifth year in a row, the Council for the Lindau Nobel Laureate Meetings invites NASW members who are working journalists or freelancers attending on assignment from a media outlet to apply for travel funding to attend the Lindau Meeting.
The 62nd Meeting of Nobel Laureates, which is dedicated to physics this year, takes place from July 1st to 6th, 2012, in Lindau, Germany. These meetings bring together Nobel Laureate scientists with hundreds of young researchers, and NASW members are invited to join in the conversations. They are currently expecting more than 25 Nobel Laureates and 550 young researchers from around the world to participate.To learn more about the meetings, visit http://www.lindau-nobel.org.
NASW leadership will select two NASW members to receive this travel funding. The funding covers airfare to Germany (reimbursed during the meeting), 5 nights accommodation (booked by the Council), and the conference fee. Meals and ground transport are not covered, but some meals are included in the program, and media are invited to all open events.
To apply, send a short statement of application indicating how this fellowship would impact your work (no more than 300 words) with your full contact information to director@nasw.org no later than Wednesday, April 4, 2012. Be sure that "Lindau2012" is in the subject line.
Recipients will be notified prior to April 24. NASW will administer the selection process, but the successful applicants will work with the Council for the Lindau Nobel Laureate Meetings for all travel arrangements and other issues.