Ashley Hamer, managing editor at Curiosity, shares #WhySciWri in this short Q&A.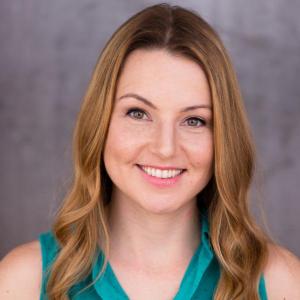 Ashley Hamer
Q: Tell us a little about yourself.
A: I'm the managing editor of Curiosity, where we publish science and tech stories and explainers in a fun, approachable way. I also co-host the daily podcast. I've only been writing about science full time for a couple of years, so I'm doing everything I can to hone my skills and learn as much as possible right now.
Q: How did you get interested in science writing?
A: I took a strange path here, though I get the feeling I'm not alone in that! I started getting intensely interested in science when I was in music school, when I obsessively consumed as many books and podcasts about science as I could. After I got my master's in jazz saxophone and set out to be a musician, I started blogging about the intersection of music and science, then landed a staff writing job, and then found Curiosity. Now it's my job to find and explain the coolest concepts in science in a way that will make even non-science fans fascinated. I love science writing because I feel like I'm an ambassador between scientists and the general public — and we need those ambassadors more and more every day.
Q: What do you love most about your job?
A: I love the fact that it allows me to learn something new every single day. I can take a deep dive into the things that interest me and more fully understand the things that I don't quite get. Along the way, I inevitably find something that makes the hair on the back of my neck stand up and expands my understanding of our place in the universe.
Q: What's your favorite social media account that you follow?
A: As a Chicagoan, I don't think I can answer this question with anything other than @SUEtheTrex! (For those of you who don't know, @SUEtheTrex is managed by The Field Museum in Chicago and is written from the perspective of SUE, the nickname of the largest and most complete Tyrannosaurus rex skeleton ever found.) Museum Twitter in general has been killing it at the social media game lately.
Q: If you could write about any scientific topic (past, present, or future) what would it be and why?
A: I'm a diehard generalist who writes about everything from fitness to physics, but my favorite thing to write is explainers on the everyday phenomena we take for granted: why shoelaces come untied, why your cat can't see a treat in front of its face, why adding cream to your coffee immediately is the best way to keep it hot. That's the stuff that touches people in their everyday lives, and it's what gets me most excited.
Q: Why did you join NASW and what kinds of professional connections/opportunities are you seeking?
A: Because I had an unorthodox journey to science writing, I have had to make my own professional network. So, I'm taking every opportunity I can to put myself out there and connect with others like me. I joined NASW to meet other science writers and learn more about the field, whether that's professional development tips or the exciting opportunities that are out there.
Follow Ashley on Twitter @smashleyhamer