Greg Cima, senior news reporter for the Journal of the American Veterinary Medical Association and a new member of the NASW community, shares #WhySciWri in this short Q&A.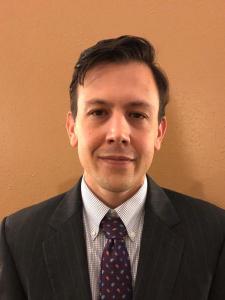 Greg Cima
Q: Tell us a little about yourself.
A: I'm a reporter on a six-person news team for the Journal of the American Veterinary Medical Association, which has a mix of magazine-style journalism and peer-reviewed articles.
I provide most of our coverage on livestock medicine, food safety, and diseases that cross between humans and animals, although our team branches out across beats. Within a few months this year, I wrote about shortages of veterinarians in emergency rooms, cocaine in racing Greyhounds, and U.S. veterinarians' defenses against a viral disease spreading among pigs in China.
Q: How did you get interested in science writing?
A: I started my career on the siren beats of a few central Illinois dailies, but I've had a lifelong interest in nature and biology. I saw an opening at JAVMA as a chance to learn, as well as to write interesting stories about changes in medicine and our knowledge of animals and pathogens.
Q: What are you working on at the moment?
A: I'm working on articles about links between certain dog treats and human illnesses from Salmonella, the effects of longer wildfire seasons on organizations that care for animals during disasters, and the social workers who give counseling to doctors and clients in veterinary clinics.
Q: What's the website you visit most often for work?
A: It's probably the Science website, followed closely by PubMed.
Q: If you could write about any scientific event/breakthrough/topic (past, present, or future) what would it be and why?
A: Health news for Mars colonists. Are we protecting people from cosmic radiation? How does the lower gravity affect our development and mobility?
Q: Why did you join NASW and what kinds of professional connections/opportunities are you seeking?
A: I want to develop as a writer and researcher. I'm already reading some great work by fellow NASW members and planning a trip to Colorado for the 2020 meeting.
Follow Greg on Twitter @realGregCima