Sam Apple, faculty program coordinator of the MA in Science Writing program at Johns Hopkins University and a new addition to the NASW community, shares #WhySciWri in this short Q&A.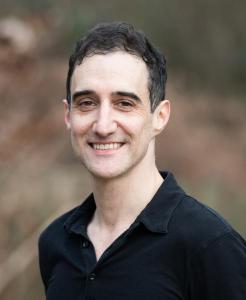 Sam Apple
Q: Tell us a little about yourself.
A: I mostly write about health and nutrition. After a four-year struggle, I recently finished a book on cancer: Ravenous: Otto Warburg, the Nazis, and the Search for the Cancer-Diet Connection. This summer I started teaching in the MA in Science Writing and MA in Writing programs at Johns Hopkins.
Q: How did you get interested in science writing?
A: For many years, I was more of a general nonfiction writer. Around a decade ago, I started to fall in love with science writing. I'm not entirely sure how it happened. I sort of stumbled into one science piece, and, in the process of working on that article, I began to appreciate that science stories come ready-made with all the things I look for in a good journalism feature. There's usually a story of a quest and a discovery, and scientists tend to be fascinating, idiosyncratic characters. Best of all, when I write about science, I'm always writing about things that matter, things that have a direct impact on people's lives. Every story feels meaningful.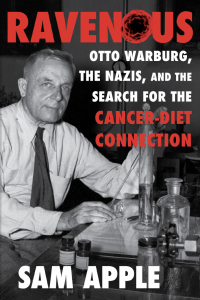 Apple's book, RAVENOUS: Otto Warburg, the Nazis, and the Search for the Cancer-Diet Connection
Q: What are you working on at the moment?
A: At the moment I'm mostly focused on teaching. I love working with aspiring science writers and watching them fall in love with science writing in much the same way I did years ago.
Q: What's the website you visit most often for work?
A: I'm a big fan of The Open Notebook. It's such a great resource for science writing teachers and students.
Q: If you could write about any scientific event/breakthrough/topic (past, present or future) what would it be and why?
A: This is a tough one. Maybe the research on microorganisms in the 19th Century. I often think of how strange and frightening it must have been to realize that the world is teeming with invisible "animals"—some of which were responsible for horrible plagues. Imagine someone who was already a hypochondriac finding that out.
Q: Why did you join NASW and what kinds of professional connections/opportunities are you seeking?
A: I'd been meaning to join NASW for some time. I finally decided to do so when I started teaching science writing at Johns Hopkins. Now that I'm a part of the Hopkins Science Writing community and thinking more about the broader state of the field, I really appreciate the great value of NASW. I'm hoping to connect with others who are currently teaching science writing.
Follow Sam on Twitter @Sam_Apple1