We are pleased to announce the recipients of the National Association of Science Writers' inaugural Diversity Fellowship. From a deep and talented pool of applicants, this year's fellows are:
Aneri Pattani, a recent graduate of the journalism program at Northeastern University in Boston.
Marissa Shieh, a student in NYU's Science, Health and Environmental Reporting Program.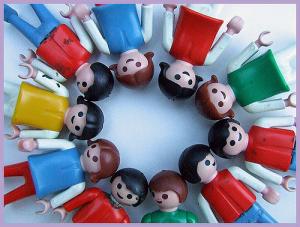 patries71 via Visual hunt / CC BY-NC-ND
Pattani has been chosen as a 2017 James Reston Fellow, and will be completing her internship at the science desk of the New York Times. Shieh will be an intern at Popular Science. The fellows each will receive a $5,000 stipend that will supplement stipends they receive from their employers.
The Diversity Fellowship was conceived by Apoorva Mandavilli and Nidhi Subbaraman, former co-chairs of NASW's Diversity Committee. The committee — currently chaired by Shraddha Chakradhar and Ashley Smart — introduced the fellowship this year. Recognizing that making ends meet on an intern's salary can be hard, the fellowship is designed to help cover the often expensive costs of temporarily relocating to and completing an internship. The fellowship was open to any underrepresented minority who intended to complete a science-journalism internship during the summer of 2017.
The judging committee consisted of Nsikan Akpan (science producer at PBS' Newshour), Aleszu Bajak (freelance), Apoorva Mandavilli (editor-in-chief of Spectrum and former Diversity Committee co-chair), and Matt Shipman (science writer and research communications lead at North Carolina State University). Volunteer members of the Diversity Committee helped plan and design the fellowship application process.
The largest organization devoted to the professional interests of science writers, the National Association of Science Writers fosters the dissemination of accurate information regarding science through all media normally devoted to informing the public. Its 2,363 members include science writers and editors, and science-writing educators and students.
For questions or more information visit www.nasw.org or write director@nasw.org.