We're excited to announce a brand new addition to NASW. Ben Young Landis has joined the organization as assistant executive director, a new role that will focus on communications, community building, and committee development in addition to supporting the executive director.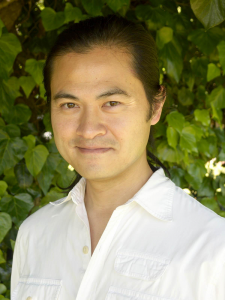 Many of you are familiar with Ben from his previous service as our social media consultant or have encountered his enthusiastic presence at AAAS Mass Media alumni events or in his role as co-founder of SciWriCongress. As NASW's second staff member, Ben will manage NASW's communications as the digital and print editor, develop new virtual event offerings outside of the annual ScienceWriters conference, and oversee our many committees by assessing and innovating the ways in which NASW supports volunteers.
In this part-time role, Ben will draw on his seasoned experience as an independent consultant providing creative strategy, design, training, and facilitation services to clients from across academia, nonprofits, state government, industry, and small businesses. Prior to consulting, Ben worked as a science communication specialist with the U.S. Department of Interior's U.S. Geological Survey; an editorial assistant with North Carolina Sea Grant; and a newsroom intern with the Orange County Register. He holds a Master of Environmental Management degree from Duke University's Nicholas School of the Environment, along with his B.A. in Evolution and Ecology with a Minor in Education from the University of California, Davis.
The NASW board believes that this new role will help expand our capacity to better serve members and will provide necessary stability — a second set of hands to help with the busy times, to hold the keys during vacation or illness, and to ensure a smoother transition whenever staffing changes come. Because the new position subsumed Ben's social media contract, and because his skills matched our needs, we offered the position to him first. We are thrilled that he accepted this larger, more involved role and are excited to see what our new dynamic duo of directors can accomplish.
"The National Association of Science Writers has been my professional home for more than a decade, and I've grown so much through the resources, opportunities, and friendships I've enjoyed along the way," reports Ben. "That's the kind of impact and value that NASW provides for our community. So, it will be my sincere honor and joy to serve our membership in sustaining and innovating those same benefits and privileges, and help all science writers thrive."
You can reach Ben via assistantdirector@sciencewriters.org or aed@nasw.org