By popular demand, the NASW Education Committee is pleased to release to members the list of internship providers who will be participating in the NASW Internship Fair during the 2018 AAAS Annual Meeting in Austin, Texas.
Students are invited to interview with editors from top magazines, research institutes, national labs and other science communication outlets during a speed-dating style internship fair on Saturday, Feb. 17 at the Courtyard by Marriott Austin Downtown/Convention Center, Rio Grande Ballroom. All participants must report to the fair venue at 1 p.m. sharp. Unfortunately, if you arrive after 1 p.m. we will be unable to accommodate you. To participate in the fair, students must have joined NASW by Feb. 1.
Read important details about the internship fair here.
Recruiters: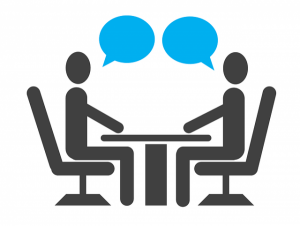 Axios
Argonne National Laboratory
Brookhaven National Laboratory
Chemical & Engineering News
Cell Press/Elsevier
EOS: Earth and space science news
FermiLab
Inside Science News Service
Johns Hopkins Medicine
Johnson and Johnson Innovation
National Geographic
National Radio Astronomy Observatory
Nature
PBS NewsHour
Okinawa Institute of Science and Technology
Scientific American
Science News
UC San Francisco
University of Pennsylvania News Office
Yale School of Medicine
The Scientist
The Washington Post
Weber Shandwick
See you in Austin!