The National Association of Science Writers and its Awards Committee are pleased to announce the winners of the 2023 NASW Science in Society (SIS) Journalism Awards. This year, NASW is awarding prizes in six categories: Books, Science Reporting, Science Features, Longform Narratives, Series, and Commentary. The winners are:
The SIS award winners in each category will receive or share a cash prize of $2,000. The 2023 NASW Awards will be presented on Saturday, Oct. 7, in Boulder, Colo. as part of the ScienceWriters2023 national conference. Follow hashtags #SciWri23 and #SciWriAwards on social media for ongoing awardee celebrations.
Praise for the 2023 SIS Books Category Winner: Published by Harvard University Press in August 2022, When Children Feel Pain by Rachel Rabkin Peachman and Anna C. Wilson is a revelatory work about an often untreated, misunderstood, and misdiagnosed aspect of pediatric medical care — pain.
"Few books so expertly blend deeply reported research with practical and actionable tips the way this one does," the judges said. Noting the complexity of childhood pain — whether from bumps and scrapes or chronic conditions and surgeries — and the lifelong effects of leaving it untreated, the judges further stated, "The authors, a science journalist with a personal history of chronic pain and a pediatric pain psychologist, team up to make a persuasive case for better treatments of childhood pain, many of which do not involve medication."
Praise for the 2023 SIS Science Reporting Category Winner: Published in Hakai Magazine on July 18, 2022, "How Indigenous Sea Gardens Produced Massive Amounts of Food for Millennia" by Ashley Braun delves into the Indigenous practice and art of sea gardening.
"This fascinating article challenges the reader to re-examine beliefs about oyster and clam harvesting leading to exploitation and to find something else more nuanced and more hopeful," the judges said. "Braun finds both academics and practitioners who believe re-creating past indigenous practices of 'sea gardening' can restore sustainable harvests in ways that beautifully capture concepts of reciprocity, and cultural and spiritual ways of knowing."
Praise for the 2023 SIS Science Features Category Winner: Published in TIME magazine on November 3, 2022, "Thousands of Migrant Workers Died in Qatar's Extreme Heat. The World Cup Forced a Reckoning" by Aryn Baker deftly uses the high temperatures and deaths of over 1,300 Nepali migrant workers as a lens through which to examine exploitative labor practices and the health risks of working in extremely high heat.
"Since the attention from the World Cup, Qatar has become a kind of laboratory for heat protection policies. [Baker] acknowledges the improvements Qatar has made in reducing heat-related deaths, while highlighting the continued failures, loopholes, and data gaps," the judges said. "This deeply reported story has implications for every country dealing with the changing risks of outdoor work."
Praise for the 2023 SIS Longform Narratives Category Winner: Published in Undark on December 12, 2022, "A Field at a Crossroads: Genetics and Racial Mythmaking" by Ashley Smart begins at yet another violent moment in recent U.S. history — the 2022 mass shooting at Tops supermarket in Buffalo, N.Y. Found at the home of the shooter was a manifesto, twisting and willfully misinterpreting a number of mainstream genetics studies.
"This tour de force traces the origins and implications of a dangerous myth: that race is a biological category," the judges said. They lauded Smart's adroitness in weaving a narrative that begins with the mass shooting at Tops supermarket, [and goes on] to show how researchers began categorizing humans in the 18th century, and how such efforts have fueled scientific racism. "Even today, the problematic use of continental ancestral groupings continues to shape practices in genetics research, leading to false conclusions about biological differences that thrive in the dark corners of the Internet," the judges noted. "This well-reported and skillfully told story challenges you to think about the limits of population genetics research and the role of 'objective' science in modern society."
Praise for the 2023 SIS Series Category Winner: Published in the Milwaukee Journal Sentinel in August 2022, "Fighting for Air" by Talis Shelbourne sheds light on the disproportionate impact of uncontrolled childhood asthma on children in Milwaukee's predominantly Black neighborhoods.
Through a "stunning combination of data, science, accountability and solutions journalism," the judges stated, Shelborne reveals the unequal burden of childhood asthma in the city. "The series shows the anguish of families whose kids repeatedly end up in the ER from uncontrolled pediatric asthma, and how inequities in housing, race and income place additional risk on children in underserved communities," the judges said. "Shelbourne provides helpful Q&As and examples of successful programs to empower families and communities."
Praise for the 2023 SIS Commentary Category Winner: Published in The New York Times on August 4, 2022, "We Can Fight Monkeypox Without Hysteria or Homophobia" by Kai Kupferschmidt is an incisive essay about the public health discourse and messaging during the unprecedented global spread of the viral disease now known as mpox, which largely affected gay men and their sexual networks.
The judges called the essay "well-timed, clear-headed, and affecting." They added: "Noting that playing down the risk factors of the disease amounts to 'homophobia by neglect,' Kupferschmidt elegantly points to the need for thoughtful public health approaches that engage the communities affected while warning those most at risk of this serious and painful disease."
In addition to the 2023 SIS winners, the judges would like to recognize entries that were finalists in the competition:
Finalists in the Books category:
Finalists in the Science Reporting category:
Finalists in the Science Features category:
Finalists in the Longform Narratives category:
Finalists in the Series category:
Finalists in the Commentary category:
The NASW Awards Committee is co-chaired by Jill Sakai (Science News Explores) and Aparna Vidyasagar (freelance). The Science in Society Journalism Awards were coordinated by Vidyasagar and SIS Awards Coordinator Kate Travis (freelance), with the final SIS judging committee consisting of Lisa Song (ProPublica), Florence Williams (freelance) and Philip Yam (freelance).
In addition to the final judging committee, NASW thanks the volunteers who served on the SIS preliminary judging committees: Beryl Benderly (freelance), Brendan Borrell (freelance), Katherine Bourzac (freelance), Kimberly Cauvel (Northwest Indian Fisheries Commission), Rina Diane Caballar (freelance), John Carey (freelance), Anne Connor (freelance), Liz Devitt (freelance), Miriam Fauzia (Inverse), Desiree Hagen (KOTZ), Maggie Jackson (freelance), Amanda Keener (freelance), Katherine Kornei (freelance), Usha Lee McFarling (STAT), Amy Nordrum (MIT Technology Review), Karen Pinchin (freelance), Julia Rosen (freelance), Shawna Williams (freelance).
The Awards Committee members who worked on this year's SIS awards are: Eric Bender (freelance), Grant Currin (Columbia University), Anna Nowogrodski (Nature), Elliot Richman (freelance) and Rachel Zamzow (freelance/The Open Notebook).
First awarded in 1972, the NASW Science and Society Journalism Awards were established to recognize investigative or interpretive reporting about the sciences and their impact on society. Intended to encourage critical, probing work that would not receive an award from an interest group, NASW presents these journalism awards without subsidy from any professional or commercial interest. The annual SIS honors have highlighted innovative reporting shaped by a diverse variety of perspectives — going well beyond the research findings and considering the associated ethical problems and social effects. The awards are especially prestigious because they are judged by accomplished peers.
Entries for the next awards cycle, recognizing material published or broadcast in 2023, are due February 1, 2024. Nomination forms will be available at https://www.nasw.org/awards/sis beginning December 2023.
All NASW awards strive to showcase timely coverage and exemplary work, particularly those by underrepresented creatives tackling diverse, overlooked issues and communities. Judges especially consider diversity in topics, sources, audience, and authors to be a critical component of excellence. Nominations are not limited to the NASW membership, and media professionals are encouraged to submit entries on behalf of peers, colleagues, and mentees.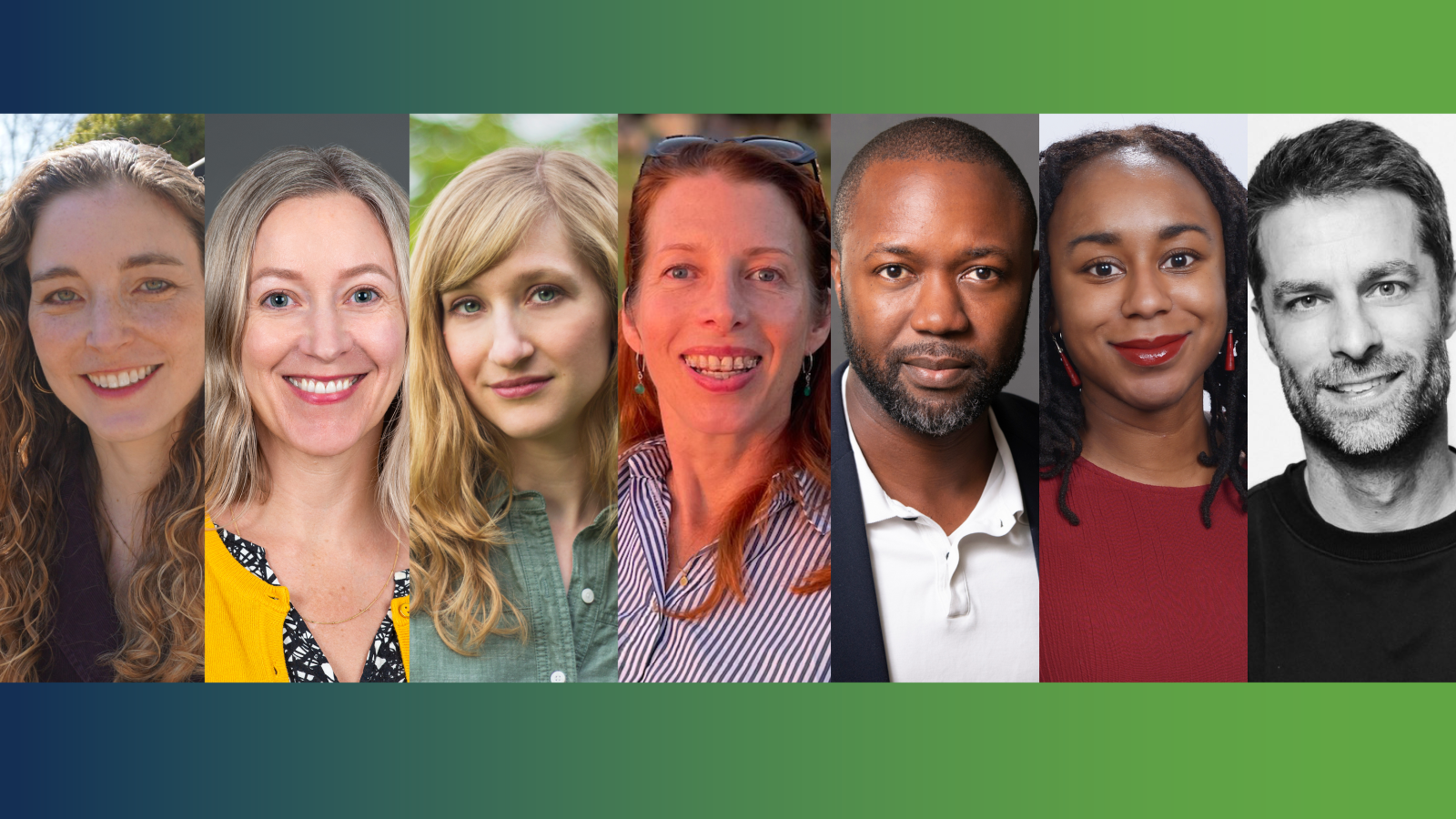 The 2023 NASW Science in Society Journalism Award winners
---
Photos courtesy of awardees. Image credits: Judi Rabkin; Oregon Health & Science University; Lindsay Thomas Photos; Aryn Baker; Liese Jones; Talis Shelbourne; Valeria Mitelman
Founded in 1934 with a mission to fight for the free flow of science news, NASW is an organization of ~2,800 professional journalists, authors, editors, producers, public information officers, students and people who write and produce material intended to inform the public about science, health, engineering, and technology. To learn more, visit www.nasw.org and follow NASW on LinkedIn.