The 12th World Conference of Science Journalists is fast approaching — and NASW is excited to play a part.
In support of the program assembled by our international colleagues, the National Association of Science Writers (NASW) and our colleagues at the Council for the Advancement of Science Writing (CASW) have combined to donate $25,000 to help fund speaker travels.
Presented by the World Federation of Science Journalists (WFSJ) and Asociación Colombiana de Periodismo científico (ACPC) in Colombia, WCSJ 2023 is welcoming science journalists from around the world. The global conference takes place at Jardín Botánico de Medellín in Medellín, March 27-31, 2023. Follow @WCSJ23 and tag #WCSJ23 and #WCSJ2023 on social media.
For those of you travelling to Medellín later this month, we wish you: ¡Buen viaje!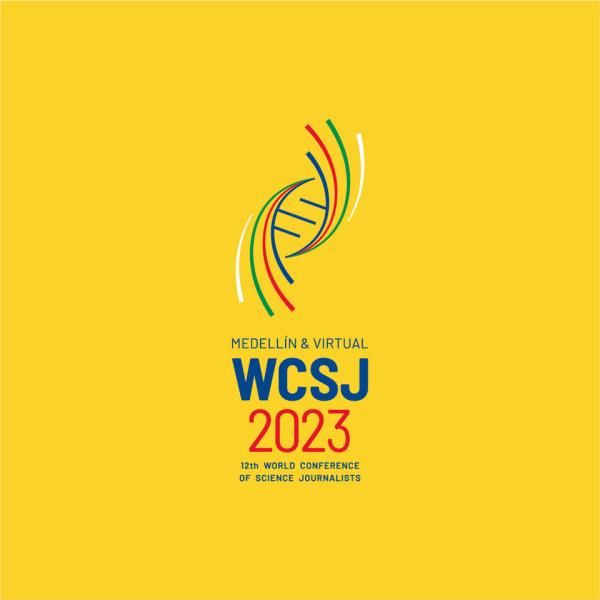 ---
NASW and CASW were proud hosts of the 10th World Conference of Science Journalists, held in 2017 in San Francisco. NASW and CASW launched the WCSJ International Program Fund in 2018 using sponsorship funds made available through the judicious management of WCSJ2017 in San Francisco. These funds have gone on to support global programming encouraging science writing professions and professionals, such as the WFSJ Spark Grant Initiative and WCSJ 2023.
---
Founded in 1934 with a mission to fight for the free flow of science news, NASW is an organization of ~ 2,700 professional journalists, authors, editors, producers, public information officers, students and people who write and produce material intended to inform the public about science, health, engineering, and technology. To learn more, visit www.nasw.org