NASW's Diversity Committee is getting a change in leadership, with Jane Lee and Rodrigo Pérez Ortega set to take the helm as co-chairs in October.
Jane Lee
Lee (@JaneJaeLee) is a senior news editor at Nature in Washington, D.C. Prior to joining Nature, she was a reporter and editor with National Geographic covering biology, ecology and atmospheric sciences. Her work has also appeared in Science and The San Jose Mercury News. Lee has a master's degree in marine biology from UCLA and is an alumna of the Science Communication program at UC Santa Cruz.
Pérez Ortega (@rpocisv) is a Washington, D.C.-based journalist covering science, health and the environment. His work has been published in The New York Times, Nature, and Science News, among others. He was a fellow at The Open Notebook (TON), as well as a correspondent and editor for Medscape en Español. He is a graduate of the master's program in Science Communication at UC Santa Cruz.
Lee and Pérez Ortega will take over from Shraddha Chakradhar and Ashley Smart, who have co-chaired the committee since 2016 and will remain as committee members-at-large. Under Chakradhar and Smart's leadership, the committee has been active in supporting and enhancing diversity in the science writing profession, including the 2017 launch of the Diversity Fellowship. The Diversity Fellowship was conceived by former Diversity Committee co-chairs Apoorva Mandavilli and Nidhi Subbaraman and has helped seven early-career science journalists finance summer internships.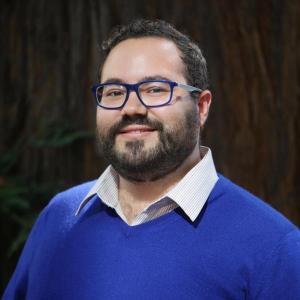 Rodrigo Pérez Ortega
The committee has also worked to make the Diversity Mixer a permanent fixture at the ScienceWriters annual meeting and teamed up with TON to launch 'Diverse Voices,' a series that has already resulted in seven stories.
"We are very proud of how much the committee has accomplished over the past three years, thanks to the dedication and hard work of our committee members," Chakradhar said.
Smart said: "For the sake of our profession and for the sake of the audiences we aim to reach, it's crucial that we have a variety of voices telling stories about science. I think we've made a lot of progress on that front, but there's still a lot of work to do."
Lee and Pérez Ortega will work to strengthen existing initiatives and develop new ideas and projects.
"As co-chair, I want to support our diverse members, while also making sure our craft is welcoming to new professionals from underrepresented minorities," Pérez Ortega said.
Are you interested in volunteering for one of NASW's 15 committees? Contact the committee chairs or write director@nasw.org.