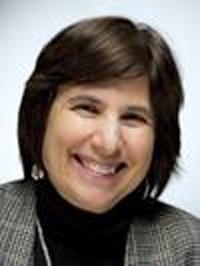 Peggy Girshman
The NASW Peggy Girshman Idea Grants Committee has awarded $24,700 to five groups and individuals, using funds from NASW's Authors Coalition of America distributions. Named in honor of our late board member, founding member of the grants committee, and longtime advocate for writers, Peggy Girshman, the grants fund programs and projects that serve science writers. This year, the committee received 19 proposals.
The NASW Information Access Committee will receive $10,000 to organize a summit to help science journalists gain more timely access to information and science experts within the federal government.
The 1.5-day meeting in Washington, D.C., will bring together journalists, science agency PIOs and scientific society representatives in an attempt to find common ground and solutions to information and source access at federal agencies.
The ultimate goal is to produce a set of guidelines that can be widely shared, including on the NASW website and websites of other journalism organizations, scientific societies, and government agencies.
Journalists could point to the guidelines when encountering difficulty in accessing federal scientists, PIOs could point to them when being told by agency managers to restrict access to journalists, and scientists could point to them when trying to exercise their free speech rights or improve the culture of openness within their agencies.
Liza Gross, a freelance journalist in California, will receive $6,500 to produce The Science Writers' Investigative Reporting Handbook.
The project aims to help any science writer apply investigative tools to any story. The e-book will provide basic tips on choosing an investigation, formulating a hypothesis, organizing materials, and confronting subjects. It will include case studies of investigations by established and emerging science writers.
The handbook will include tips on how to identify and develop investigative science stories, find and obtain information from diverse sources using open records laws, organize material, use data to find or enhance stories, and develop what veteran investigators call a "data state of mind." It will also describe how science-themed investigations differ from "conventional" explanatory and feature science stories, and note special legal and ethical considerations.
The Science Writers' Investigative Reporting Handbook will provide an introduction to using investigative tools in science stories, and point readers towards more comprehensive guides.
Kasha Patel, a science writer and standup comedian, will receive $3,450 to help support a one-day science writers humor workshop in Washington, D.C.
The day will include a plenary speaker, interactive breakout sessions, and writing exercises. The breakout sessions will focus on using humor in print, video, podcasts, and social media.
Recognizing that writers won't become funny overnight, there will be comedic writing exercises for writers to practice on their own or with their colleagues. Recaps of the workshop will be available online for people who can't attend. The comedic writing exercises used at the workshop will also be freely available online.
A group led by Juli Berwald, a freelance science writer in Texas, will receive $2,400 to help support a South-Central states science communicators conference.
The project aims to create a network and strengthen the bonds between science writers in this large region, many of whom are unaware of each other's work.
The half-day mini-conference in Austin will be on a Saturday afternoon, concluding in a light dinner and happy hour. The agenda will feature a combination of talks, a town hall, and breakout sessions.
The organizers hope that the conference will be the start of a sustained regional group that will enhance the efforts of science communication in the South Central states.
A regional contact directory will be created to help build the network and spread information.
Robin Meadows submitted a proposal on behalf of the Northern California Science Writers Association, which will receive $2,350 to help support a one-day career planning workshop.
The workshop will give participants specific tools for identifying what they want out of their careers as well as tangible steps for getting there. Participants will receive personalized guidance, and will engage in hands-on exercises to develop the confidence and expertise necessary to chart a trajectory towards a fulfilling career.
A follow-up article for the NASW newsletter and website will share the workshop's most valuable insights, strategies and tools for customizing and achieving a fulfilling career, for those who are unable to attend the workshop.
These new awards bring the total awarded since the program's inception in 2010 to over $475,000 for 140 projects. Special thanks to the volunteers whose time and energies support this important grant program. The Peggy Girshman Idea Grants Committee chair is Melissa Blouin, and other NASW members on the committee include Kimbra Cutlip, John Johnson, Kevin Begos, Amy Nordrum, Hillary Rosner, and Whitney McKnight.