by Max Kozlov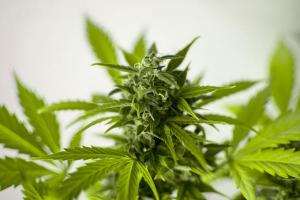 Effects of marijuana on pregnancy and the developing brain are not well known. Photo credit: Needpix.com
SEATTLE — Policymakers across the country are creating regulations for marijuana and e-cigarette use before scientists have had enough opportunity to study the effects of the drugs, some researchers say.
Neuroscientists emphasized the need for studies of effects on the brain to guide drug policy, during a Feb. 14 panel at the 2020 American Association for the Advancement of Science annual meeting.
The appeal comes at a time when states are grappling with the opioid epidemic that continues to kill about 130 people a day nationwide, a resurgence in nicotine addiction thanks to widespread use of e-cigarettes, and loosening of legal restrictions on the possession and use of recreational marijuana.
Though at the federal level, marijuana remains in the top drug-related prosecution category — called Schedule I — in the past eight years alone, 11 states have legalized the recreational use of the drug and 15 more have decriminalized it, according to the National Conference of State Legislatures. Federal law recently allowed the sale of hemp-based cannabidiol (CBD) products. This legalization push has led to a boom in sales of marijuana and related consumer items. Added to that is the youth-friendly flavoring and marketing of e-cigarettes.
"Right now, our main concern as neuroscientists is to understand the impact of these products that are being marketed for a variety of uses that may not meet the criteria for FDA approval," said University of Maryland professor Joseph Cheer, whose work focuses on marijuana.
This problem is not unique to marijuana: Yale University neurobiologist Marina Picciotto, who studies nicotine, warned of a "new wave of addiction" stemming from e-cigarettes, particularly among young consumers who had not previously been smokers.
E-cigarettes were once hailed as a "public health success," as the adult use of combustible tobacco products such as cigarettes fell from 50 percent in most developed countries to around 18 percent in the U.S., according to a 2014 Surgeon General report. But Picciotto questioned whether this success is outweighed by the rapid rate at which young people are taking up vaping, calling the tobacco industry the "poster child of marketing to children."
Vaping companies, many of which are now owned by big tobacco companies, have taken a page out of the cigarette marketing playbook because they understand that most addicted individuals start as adolescents, she said. The most successful products have been targeted at adolescents and inexperienced users, with flavors such as cotton candy and fruits.
In September, the FDA issued a warning letter to JUUL Labs, the largest e-cigarette manufacturer — of which more than one-third is owned by the tobacco company formerly known as Phillip Morris Group — in part because its predatory marketing practices geared toward children claimed that its product was "much safer than cigarettes" and that "FDA would approve it any day."
Despite the federal partial ban on flavored e-cigarettes, flavored disposable vape pens have recently flooded the market, threatening to further exacerbate the problem.
Younger smokers are generally not attracted to tobacco-flavored vapes, whereas older smokers do not mind the flavor, according to a study from Dartmouth-Hitchcock Medical Center. Picciotto called on the vaping industry to eliminate flavors that entice younger and inexperienced users, and keep flavors like tobacco that are unappealing to young people, but that would remain available to older smokers who use e-cigarettes as a way to help them quit the drug.
Flavors used in vaping liquid are chemicals that, like nicotine, break down when heated. But research on the safety of these chemicals is sparse because there are no regulations that require vaping companies to list the ingredients in each flavor.
"We have labeling on all the food that we get in the supermarket, why would we not demand that we have labeling of every constituent in the vape liquid?" Picciotto said.
This would require policy changes that might not be at the top of lawmakers' priority lists.
"We should not let the political mood of the time dictate what drug policy should be," Cheer said, calling for the breaking down of barriers to research.
That applies not just to e-cigarettes, but also to marijuana, the researchers said.
Currently, researchers must obtain their marijuana from a single strictly-controlled farm in Mississippi, because to do otherwise would constitute a federal offense.
But the marijuana grown at the federally-approved farm is not the same type as the more potent forms found in the streets. This restriction has hindered progress in studying, for example, the effects of marijuana on pregnancy and the developing brain.
"Very few people know what the consequences of marijuana smoke is when it happens in utero," Cheer said. "And there's a lot of misinformation about it out there."
Max Kozlov is a senior at Brown University studying cognitive neuroscience. He is an intern at The Public's Radio and a reporter for the "Possibly" podcast, which aims to empower listeners with science-based information to improve their sustainability practices. He worked at the Museum of Science, Boston for six years teaching science to children and their caregivers. Learn more about Max and contact him through his website.