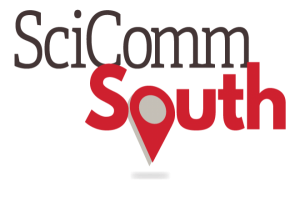 Are you living or working in Texas, New Mexico, Oklahoma, Arkansas or Louisiana? Thanks to an NASW Idea Grant awarded to some of your creative colleagues in Austin, Texas, the first SciCommSouth meetup for writers and communicators in the South Central region will take place in Austin on Jan. 13. For a complete program, list of speakers, and registration details click here. Register by Nov. 15 for the early bird rate.
Who should attend?
Science communicators of all stripes: reporters, editors, freelancers, PIOs, publishers, museum staffers, bloggers, multimedia producers, scientists and students.
Why?
The South Central States (Texas, New Mexico, Oklahoma, Arkansas, and Louisiana) are located where scientific innovation, fragile biomes, and the dynamic energy, biotech, and biomedical industries all meet political conservatism. The issues facing a science communicator in the region couldn't be more diverse or important.
Despite their unique geographic and political position, the science communicators in the region are only loosely connected to each other, if at all. We recognize the power of strong connections among science communicators, not just for professional development, but for moral support in what may be a more challenging era for science than in the past.
Highlights
Keynote by David Biello, science curator of the TED conferences
Breakout sessions to facilitate networking and collaboration among previously-disparate science communicators.