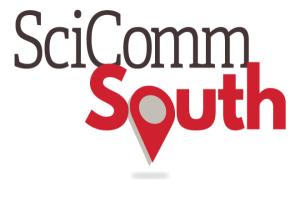 You're invited to the second annual SciCommSouth conference on April 6 in Austin. This day-long meeting is designed for science communicators of all stripes from Texas and surrounding states to meet and share ideas with other communicators from across the region and brush up on skills. Highlights include keynotes from Tom Hayden, director of Stanford University's graduate program in environmental communication and Sarah Gustavus, a regional manager with Solutions Journalism Network. For non-students, early bird registration ends on Monday, March 11.
WHAT: SciCommSouth 2019
WHEN: Saturday, April 6 from 11 a.m. -9 p.m.
WHERE: Huston-Tillotson University (daytime program) and Batch Craft Beer & Kolaches (evening reception).
WHO SHOULD ATTEND: Science communicators of all stripes: writers, editors, freelancers, public information officers, museum staffers, bloggers, multimedia producers, scientists and students.
REGISTER: Discounted student rate applies up through the day of the conference. All others can take advantage of the early bird rate through March 11. View the program and register.
WHY:
The South Central States (Texas, New Mexico, Oklahoma, Arkansas, and Louisiana) are located where scientific innovation, fragile biomes, and the dynamic energy, biotech, and biomedical industries all meet political conservatism. The issues facing a science communicator in the region couldn't be more diverse or important.
We recognize the power of strong connections among science communicators, not just for professional development, but for moral support in what may be a more challenging era for science than in the past.