ScienceWriters2015 comes to Science City, USA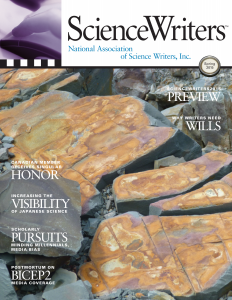 Cambridge, Mass., isn't simply the home of top research universities like MIT and Harvard. Acre for acre, the Kendall Square area around MIT boasts the highest density of academic, corporate, and startup R&D activity in the world. The Brookings Institution calls Kendall Square "today's iconic innovation district." All of which makes it the perfect setting for ScienceWriters2015, coming to MIT Oct. 9-13. This is your opportunity to sample the Boston area's dazzling science and engineering scene.
Saturday's NASW workshops will be held at the conference hotel, the beautiful Hyatt Regency Cambridge.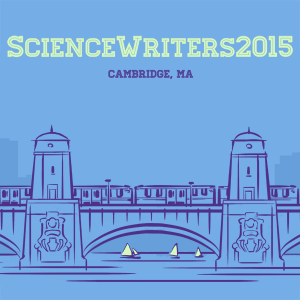 On Sunday, the meeting will move to the MIT central campus, a short walk from the Hyatt, for CASW's two-day New Horizons in Science program of science presentations and special "science and science writing" panel discussions. Attendees will fan out for tours and for the first time enjoy Lunch with a Scientist twice, on Sunday and Monday.
Planned field trips and tours will give participants a look behind the scenes at science hotspots like the National Emerging Infectious Disease Laboratory, the Broad Institute, the Marine Biological Laboratory, and the Woods Hole Oceanographic Institution, as well as few of the companies contributing to Kendall Square's booming biotechnology industry.
All of this on top of the usual array of networking receptions, annual awards gala, and NASW business meetings.
ScienceWriters2015 is being hosted by Knight Science Journalism at MIT, Wade Roush, program outreach officer, and Deborah Blum, director.
For more information, visit sciencewriters2015.org and follow #sciwri2015 on Twitter.
NASW bids for WCSJ2017
As ScienceWriters was going to press, an NASW-CASW working group was racing to finalize a proposal to the World Federation of Science Journalists (WFSJ) to host the 10th World Conference of Science Journalists (WCSJ) in the fall of 2017. UPDATE: The WFSJ board approved the NASW-CASW bid.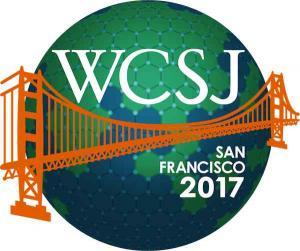 An NASW delegation traveled in June to Seoul, South Korea, to make a formal bid presentation to the WFSJ board and delegates attending WCSJ2015.
It will be the first time the World Conference of Science Journalists is held in the United States. Our chosen conference location is San Francisco. The program theme: Bridging Science and Societies.
NASW will work in partnership with CASW, and in cooperation with UC San Francisco, and UC Berkeley, to fundraise and organize WCSJ2017 as an international version of our highly successful ScienceWriters meeting. We are confident such a meeting will attract upwards of 1,200 attendees.
The program will serve the needs of a broad spectrum of journalists, particularly from developing countries. California's proximity to Latin America, in particular, will allow us to strengthen existing and emerging networks with Latin American science journalists by focusing a portion of recruiting and funding efforts specifically on a region that has been underrepresented in the past at WCSJ.
Members of the NASW WCSJ2017 bid committee are Beryl Benderly, Tinsley Davis, Pete Farley, Lynne Friedmann, Laura Helmuth, Robert Irion, Betsy Mason, Charles Petit, Rosalind Reid, Cristine Russell, Robert Sanders, Nancy Shute, Ron Winslow (chair), and Sarah Yang.
Information about WCSJ can be found at wfsj.org/conferences.
(NASW members can read the rest of the Spring 2015 ScienceWriters by logging into the members area.) Free sample issue. How to join NASW.