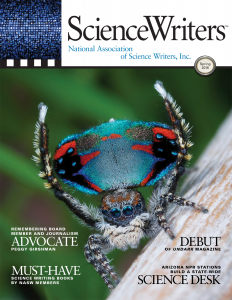 San Antonio preview
Deep in the Heart of Texas, the Alamo City is home to many wonders, including the UNESCO World Heritage Missions and World Champion Spurs NBA team. San Antonio is also deep in the heart of discovery on everything from cancer, Pluto, Ebola, and robotics. San Antonio scientists are excited to welcome you and share their discoveries.
With lots of Southern hospitality, attendees will be welcomed Friday evening at our Texas Two-Step reception. While there is no room for barrel racing, there will be plenty of barbeque in the Lonesome Dove room at the Henry B. Gonzalez Convention Center.
The Saturday night awards reception will be held at the [Witte Museum](http://witte museum.org). Founded in 1926, the Witte Museum is San Antonio's premier museum for natural history, science, and South Texas heritage.
Sunday, our host committee is planning a special Día de los Científicos (Day of the Scientists) lunch event, where participants can meet researchers and learn about a variety of scientific disciplines. Guests will also have an opportunity to try Tex-Mex treats (with no tricks) during a Halloween-inspired evening reception.
Nearly a dozen tours on Sunday and Monday will provide an opportunity to visit one of only six biosafety level 4 laboratories in the country; robotics, organ printing, automotive and other biology, physics and chemistry laboratories; a solar farm, and much more.
For those extending their stay, we're working on a special tour opportunity for participants to walk along the River Walk and hear from a geologist and urban ecologist on just how important the San Antonio River is to the community. We also hope to offer a stop at the historic Alamo with an archaeologist who can provide insights into the history of the famed mission and battle site. Stay tuned for more details.
Registration and program information will be available in August at the conference website.
We look forward to seeing you this October in River City.
Pre-conference Hill Country hiking
Care to take a walk with fellow science writers in spectacular Texas Hill Country? Steve Miller is organizing an informal hike before the official start of SW2016. This to take place either Thursday, Oct. 27, or Friday, Oct. 28, based on input from those interested in participating. Steve looks forward to seeing you (and your hiking boots) in San Antonio. To join the hiking email list, drop him a line at stevemiller@nasw.org.
caption: Opening reception in the Lonesome Dove room at the convention center
caption: Tours include a Level 4 Biosafety Lab.
Who was Tom Slick?
The Texas Biomedical Research Institute began as the scientific dream of its founder, Thomas Baker Slick, Jr. (1916-1962), a businessman, inventor, oilman, rancher, engineer, philanthropist, peacemaker, adventurer, and visionary.
In 1941, at the age of 25, Slick established the first of what would become three scientific research organizations to carry out his vision of a "city of science" in South Texas becoming a "great center for human progress through scientific research."
Slick's dream was initially viewed as wishful thinking because San Antonio, at the time, did not have a university with graduate education, an extensive library system, or a major industrial complex to support an institute of applied research.
In addition to the Texas Biomedical Research Institute — co-host of the ScienceWriters2016 meeting — Tom Slick founded the Southwest Research Institute (SwRI) in 1947. Built on the site of a former ranch, SwRI's headquarters occupies more than 2 million square feet of office and laboratory space on more than 1,200 acres. SwRI is known for significant contributions to several fields of engineering as well as planetary science, including a major role in the mission to Pluto.
(NASW members can read the rest of the Spring 2016 ScienceWriters by logging into the members area.) Free sample issue. How to join NASW.