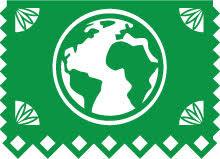 With ScienceWriters2016 only a month away, deadlines for hotel discounts and registration are approaching. Check out accommodation options at sciencewriters2016.org/travel-accommodations and book by Friday, Oct. 7, to receive the discounted meeting rate. And don't forget to register for the meeting at sciencewriters2016.org/register. Registration closes on Thursday, Oct. 13, but certain events like field trips and even the Saturday NASW workshops may reach capacity before then so don't delay.
Together with the Council for the Advancement of Science Writing, our partners in these ScienceWriters conferences, and DiverseScholar, a former Idea Grant recipient that's found ongoing support for its project, we are pleased to announce the ScienceWriters2016 travel fellows:
CASW New Horizons Travel Fellowship
Nancy Averett, freelance
Jacob Roberts, Staff Writer, Chemical Heritage Foundation
Amy Mayer, Harvest Public Media Reporter, Iowa Public Radio<
DiverseScholar SciComm Diversity Travel Fellowship
Clinton Parks
Frieda Wiley
Iveliz Martel
So Hae (Irene) Park
NASW Travel Fellowship
Beryl Benderly
Karen Blum
Liz Droge-Young
Oscar Salvador Miyamoto Gomez
Paul McDivitt
Michael Newman
Rodrigo Perez Ortega
William Schulz
Christina Selby
Aaron Sidder
Leah Shaffer
Diana Steele
Christina Sumners
Alison Takemura
Sarah Witman
Sheila Yong
NASW Graduate Travel Fellowship
Aylin Woodward, UC Santa Cruz
Roni Dengler, University of Colorado, Boulder
Ellie Kincaid, NYU
Rachel Spurrier, Johns Hopkins University
Fellows will receive financial support for attendance at ScienceWriters2016. Congratulations to all of the fellows and many thanks to the volunteer judges who read through many applications.
We look forward to seeing you in San Antonio starting on Oct. 28!
— The ScienceWriters2016 team: NASW, CASW, and a consortium of San Antonio's scientific community led by the Texas Biomedical Research Institute and BioBridge Global