The National Association of Science Writers congratulates Jason Dinh, Krystal Vasquez, and Myriam Vidal Valero on receiving a 2022 NASW Diversity Summer Fellowship.
Trainees in science writing and journalism must balance financial needs with new challenges, particularly now during the COVID-19 pandemic. To ease this journey for students and early career professionals — and to encourage new talents of diverse identities and lived experiences — NASW began offering the Diversity Summer Fellowship program in 2017.
Administered by the NASW Diversity Committee, these $5,000 awards are intended as supplemental income for trainees to pursue their chosen summer internship. Applicants must have been accepted for training in any medium by a newsroom or communications office; the NASW funds then supplement any stipend they receive from their summer employer. Awardees also receive a one-year complimentary membership to NASW, availing them to mentoring, job listings, and other professional development resources.
"To bring more representation and perspectives to science writing and science journalism, we must cultivate new talents with those personal insights and experiences," said Rodrigo Pérez Ortega, NASW Diversity Committee co-chair and NASW Board member. "This NASW summer fellowship is one great way to support these trainees, encourage new careers, and contribute to the future of our professional community."
The fellowship selection judges were impressed with the quality of the record 36 applications they received, which made it very difficult to select the winners. "I'm so glad NASW can help out at least some of these extremely qualified writers," said NASW member and freelance journalist Alexandra Witze, who served as a judge this year. Member volunteers Elliot Richman, Shraddha Chakradhar, Zenaida Kolata, Katherine Kornei, and Bridget Alex also served as judges.
Meet our 2022 NASW Diversity Summer Fellows: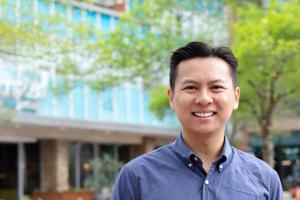 Jason Phanliêm Dinh
Jason Phanliêm Dinh (@JasonPDinh) graduated with a B.S. in Biology from Duke University, where he is currently a Ph.D. candidate in Biology studying the evolution of animal weapons, contests, and communication, while participating in science policy engagement and K-12 science education initiatives. Dinh has secured a AAAS Mass Media Science & Engineering Fellowship, placed with Discover magazine this summer.
"I'm particularly interested in science journalism because it connects science with its stakeholders and can amplify voices that have been historically marginalized in academia," said Dinh. "I am so excited to hone my craft as a full-time science writer, and I am honored and grateful to NASW and the Diversity Summer Fellowship for supporting me."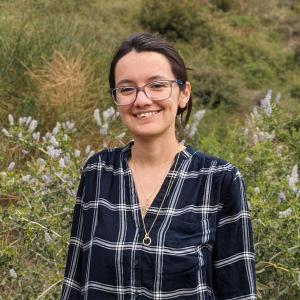 Krystal Vasquez
Krystal Vasquez (@caffeinatedkrys) is a Los Angeles-based scientist-turned-journalist who primarily covers environmental science, with a special focus on air pollution and climate change. She holds a Ph.D. in atmospheric chemistry from the California Institute of Technology. Vasquez has secured a six-month editorial fellowship with the American Chemical Society's Chemical & Engineering News, which begins this summer.
"I'll be reporting on the wonderful and exciting world of chemistry," said Vasquez. "Support from the NASW Diversity Summer Fellowship will be invaluable and will help me focus on putting out my best work."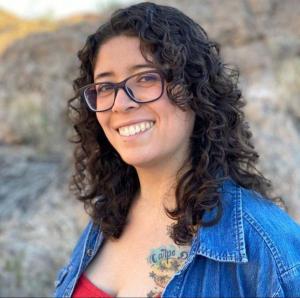 Myriam Vidal Valero
Myriam Vidal Valero (@myriam_vidalv) is a bilingual science journalist from Mexico City, México. Her work has appeared in outlets spanning the New York Times, Science, The Open Notebook, Slate, Cancer World, Medscape, Muy Interesante, and ¿Cómo Ves? Vidal Valero is a past recipient of the Rosalynn Carter Fellowship for Mental Health Journalism, and she also coordinates a mentorship program for early career journalists for the Mexican Network of Science Journalists (Red Mexicana de Periodistas de Ciencia). She is currently based in New York City, completing an M.A. in Journalism at the Craig Newmark Graduate School of Journalism at the City University of New York. Vidal Valero has secured an internship with Inside Climate News this summer.
"I'm interested in telling the stories of those most affected by climate change, injustice and racism, and giving them a voice," said Vidal Valero. "Through thorough reporting and investigative analysis, I'll dive deep into the politics behind global warming and pollution resulting in the loss of ecosystems and biodiversity. I'll also explore how scientists and advocates respond to these issues. My focus will be both the United States and Latin America."
Hero image: A photo collage of the 2022 NASW Diversity Summer Fellows Vidal Valero, Vasquez, and Dinh
Meet past fellows and explore other NASW Diversity Committee fellowship offerings at: www.nasw.org/awards/diversity
Founded in 1934 with a mission to fight for the free flow of science news, NASW is an organization of about 2,500 professional journalists, authors, editors, producers, public information officers, students and people who write and produce material intended to inform the public about science, health, engineering, and technology. To learn more, visit www.nasw.org.