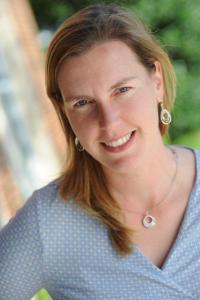 Tinsley Davis
Tinsley Davis, executive director of the National Association of Science Writers, has been named a Fellow of the American Association for the Advancement of Science (AAAS). Election as a AAAS Fellow is an honor bestowed upon AAAS members by their peers.
This year 489 members have been awarded this honor by AAAS because of their scientifically or socially distinguished efforts to advance science or its applications.
This year's AAAS Fellows will be formally announced in the AAAS News & Notes section of the journal Science on November 27, 2020. A virtual Fellows Forum – an induction ceremony for the new Fellows – will be held on February 13, 2021.
As part of the General Interest in Science and Engineering section, Davis was elected as an AAAS Fellow for "distinguished leadership that has increased the vibrancy of the U.S. science writing community, enhanced public engagement with science, and strengthened science communication globally."
NASW President Jill Adams said: "I am so incredibly proud of Tinsley, who is completely deserving of this honor. Those of use who are privileged to work alongside Tinsley know how organized, astute, and dedicated she is. Her clear-eyed thinking has helped NASW serve its members, engage its mission, and be a positive influence on many other organizations that champion science and communication."
The tradition of AAAS Fellows began in 1874. Currently, members can be considered for the rank of Fellow if nominated by the steering groups of the association's 24 sections, or by any three Fellows who are current AAAS members (so long as two of the three sponsors are not affiliated with the nominee's institution), or by the AAAS chief executive officer. Fellows must have been continuous members of AAAS for four years by the end of the calendar year in which they are elected. The AAAS Fellow honor comes with an expectation that recipients maintain the highest standards of professional ethics and scientific integrity.
Each steering group reviews the nominations of individuals within its respective section and a final list is forwarded to the AAAS Council, which votes on the aggregate list.
The Council is the policymaking body of the Association, chaired by the AAAS president, and consisting of the members of the board of directors, the retiring section chairs, delegates from each electorate and each regional division, and two delegates from the National Association of Academies of Science.
AAAS encourages its sections and Council to consider diversity among those nominated and selected as Fellows, in keeping with the association's commitment to diversity, equity and inclusion.
-- The American Association for the Advancement of Science (AAAS) is the world's largest general scientific society and publisher of the journal Science, as well as Science Translational Medicine; Science Signaling; a digital, open-access journal, Science Advances; Science Immunology; and Science Robotics. AAAS was founded in 1848 and includes more than 250 affiliated societies and academies of science, serving 10 million individuals. The nonprofit AAAS is open to all and fulfills its mission to "advance science and serve society" through initiatives in science policy, international programs, science education, public engagement, and more. For additional information about AAAS, see www.aaas.org.