New treasurer appointed and opportunities open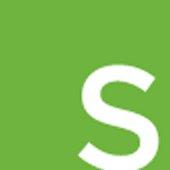 A special thanks and welcome to NASW's new treasurer, Alexandra Witze. The Board voted to have Alex, a contributing correspondent for Nature and Science News magazines and first elected to the Board last year, fill the mid-term opening in the treasurer position created when former treasurer Robert Frederick departed last month to pursue a political run. As treasurer, Alex will chair the Finance and Audit Committee, and she is looking for volunteers with previous experience to join the committee.
The Finance and Audit Committee coordinates the Board's financial oversight responsibilities by recommending policy to the Board, interpreting it for the staff, and monitoring its implementation. The committee also provides Board oversight of the organization's financial audit and creates the annual budget. Are you a whiz with spreadsheets or budgets? Have you been a treasurer for a local theater company? Please send a short statement of interest and experience to director@nasw.org by Friday, Oct. 13, if you are interested in contributing your skills.
Members will have the opportunity to elect a new Board member-at-large to bring the Board to its full count of 15 next month. Stay tuned for details.
Annual membership meeting scheduled
NASW members are invited to the annual membership meeting:
Saturday, Oct. 28
7:30-9 a.m.
San Francisco Marriott Marquis
Nob Hill Room
Information Access Committee seeks volunteers
NASW's Information Access Committee is looking for volunteers. If you've been wondering how you can serve the science writing community or help NASW respond to attacks on the press, we have several opportunities:
The committee is planning a meeting in Washington, D.C., to discuss ways to improve journalists' access to scientists in the federal government. The summit will bring together journalists and science agency PIOs in an attempt to find common ground and solutions. We are looking for volunteers to help shape this meeting.
NASW is often asked to join various letters and efforts related to information access, press freedom and other issues. We are looking for someone to field such requests and lead committee discussions around how to respond to them.
The committee has created a database, similar to the Words' Worth database, where NASW members can anonymously share experiences and lessons learned about trying to get access to sources and information at government agencies and other organizations. But for this database to be useful, more members need to know about it and use it. We are looking for someone to promote this database and make it a valuable resource for NASW members.
To volunteer or learn more about any of these opportunities, please write to Gabe Popkin at gpopkin@gmail.com, Tinsley Davis at director@nasw.org, or Laura Helmuth at helmuth@nasw.org.
If you don't have time to join the committee, please consider adding a database entry for the benefit of your fellow members.
WCSJ2017 deadlines approaching
Don't forget! The hotel discount for the 10th World Conference of Science Journalists ends Oct. 3. Book now at wcsj2017.org/accommodation. And if you haven't registered for the conference, do not delay. Registration closes Oct. 12, or earlier if capacity is reached.