Thursday, February 16, 2023 11:00 am PST
Virtual Business Chat:
Selling Your Book Without an Agent? Three Editors Share Advice
Presented by the NASW Advance Copy column

Date: Thursday, February 16, 2023
Start Time: 2 PM ET / 11 AM PT
Event Access Link: https://www.nasw.org/virtual-events-auditorium (member login required)
Event Recording: https://www.nasw.org/events/nasw-science-writers-virtual-events-video-re... (member login required)
We all have heard this book publishing dogma: Without an agent, a writer's book proposal will never land on an editor's desk at a publishing house and likely will end up in a slush pile, whether a physical or electronic one. Or at least, this is what many of us have learned to believe, when we first researched the long and bumpy road to seeing our books in print.
Turns out, that dogma isn't always true. Some university presses and smaller publishing houses would read the so-called "unagented" submissions. Moreover, some would even work closely with writers to get their proposals in a sellable shape, culminating in a book contract. In this panel, we will hear from three editors who work directly with writers about how they prefer to be queried and what they look for in a book proposal.
Your NASW member colleague and volunteer event host Lina Zeldovich has invited the following guests to speak on the topic.
Invited Speakers: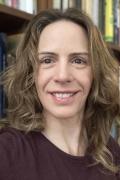 Karen Darling, Executive Editor at the University of Chicago Press
https://press.uchicago.edu/books/editorbio/kdarling.html
Karen Darling is Executive Editor at the University of Chicago Press. She acquires books in the history of science, medicine, technology, and the environment, as well as philosophy, sociology, and anthropology of science, medicine, and technology. She holds a BA from Haverford College and PhD from Northwestern University, both in philosophy, specifically, philosophy of science. More information about her acquisition program and interests can be found on her website.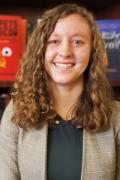 Deni Remsberg, Associate Managing Editor at Rowman & Littlefield Publishers
https://rowman.com/Page/RLContactED
Deni Remsberg is associate managing editor at Rowman and Littlefield, where she acquires books on the environment and green living. Her books include general interest and select trade titles focusing on both climate change at a global level and the immediate impact on local communities, with a particular eye towards books emphasizing how individuals can effect change. Current topics of interest include environmental justice, climate anxiety, technology, and food and agriculture. Deni has been with Rowman and Littlefield for five years and holds a BA in English from West Virginia University. You can follow her on Twitter at
@dremsbergRLPG
or email her at
dremsberg@rowman.com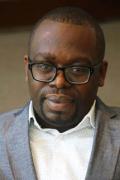 Jermey Matthews, MIT, Senior Acquisitions Editor at The MIT Press, MIT Kids Press and MITeen Press
https://mitpress.mit.edu/jermey-matthews/
Jermey Matthews is the Senior Acquisitions Editor for science, engineering, and math books at the MIT Press, MIT Kids Press and MITeen Press. He has acquired and published award-winning and bestselling general-audience books including The Dialogues by string theorist Clifford Johnson, The Atom by Jack Challoner, and The Curie Society, a YA original graphic novel by Heather Einhorn, Adam Staffaroni, and Janet Harvey. He received his bachelor's degree in chemistry from Columbia Union College and his master's and PhD degrees in chemical engineering at the University of Maryland College Park before completing postdoctoral research in environmental engineering at Howard University. He also cofounded HBSciU.org, a blog featuring research by HBCU and Black scientists, and STEM Reads Book Club, an online resource that promotes children's STEM books. Matthews also appeared as a panelist at
the ScienceWriters2022
panel "How to Succeed as a Science Book Author From A to Z" in Memphis.
This is a perfect complement to our virtual event "Finding and Working With Agents...Or Not" from 2022. If you enjoyed that session, then we hope to see you on Feb. 16!
---
Advance Copy is NASW's long-running books and publishing column curated by member volunteer Lynne Lamberg. These interviews ask NASW member authors how they came up with the idea for their book, developed a proposal, found an agent and publisher, funded and conducted research, and put the book together. Be sure to read these #SciWriBooks archived entries! And if you're interested in helping launch a future NASW Books Committee, be sure to reach out to NASW member volunteers Lina Zeldovich and Lynne Lamberg with your enthusiasm.
Questions? Stop by to say hello to event hosts Lina Zeldovich and Lynne Lamberg and to suggest topics for future books-related events.
---
Please note that this is an informational session and opportunity to ask questions; it is not an endorsement by NASW for any specific agent, company, or policy. NASW does not provide licensed tax advice services, nor do we make recommendations for specific policies or products.