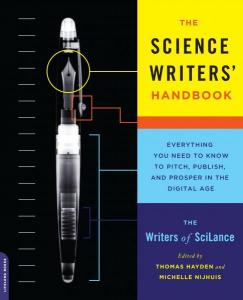 The National Association of Science Writers is excited to announce that, early next year, nasw.org will be the new home for Pitch Publish Prosper, the online resource for The Science Writers' Handbook and its companion books, The Science Writers' Essay Handbook and The Science Writers' Investigative Reporting Handbook, published this summer. Run by a diverse group of 35 science writers, Pitch Publish Prosper offers timeless advice on a variety of topics relevant to new and practicing science writers — everything from career ennui to contract negotiations.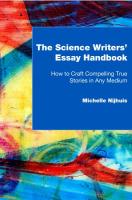 The transition will include updating and streamlining of content, and additional resources will be added over time. The online resources will be available to all of NASW's 2,700+ members and non-members alike, furthering our mission of promoting good science writing and increasing entry points for those interested in the field.
The Science Writers' Handbook and its spinoff titles were each supported by an NASW Peggy Girshman Idea Grant and we're delighted to welcome them home. We are happy for the opportunity to provide a place where the associated content of these books and the creativity that spawned them can continue to grow and reach new audiences. In a release on its current site, Pitch Publish Prosper, notes that "This partnership will ensure that our best content and book projects remain important resources for new and veteran science writers alike."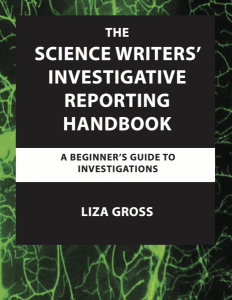 We agree and can't wait to see what you come up with next!