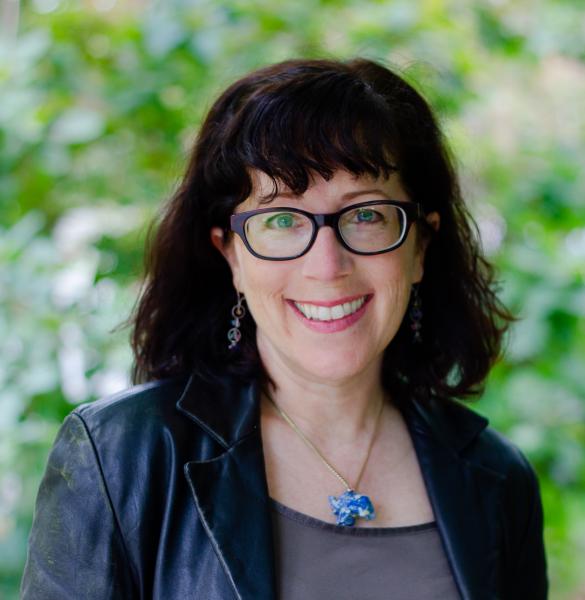 NASW members are invited to apply for a spot in the Peggy Girshman Idea Grant-funded workshop "Pandemic Recovery: Creativity, Mental Health and Resilience."
Led by Alex Leviton, a journalist-turned-creativity teacher, the workshop will include discussions and exercises centered around creativity and its unique ability to help create more joy, resilience and coping strategies, even in the most professionally taxing of times. The workshop is scheduled for Saturday, November 13 at 1–4pm EST (10am–1pm PST).
To express interest, fill out this Google form no later than November 1. We will be in touch in the week following to update you on your application status. In the event that we have more applicants than spots, we will seek to feature a diversity of voices, career paths, and geographic areas and will prioritize early applications.
About the Workshop
Workshop goals:
Acknowledge the pandemic's effects on your creativity
Relieve yourself of Imposter Syndrome and your Inner Critic
Come up with tools to get your mojo back
Class description:
Science writers have experienced the pandemic in a uniquely exhausting and personal way. In addition to enduring our own personal travails, we're also covering the suffering, pain, debate, desperation and anger on the front lines. During this three-hour interactive workshop, Leviton, along with grant recipients Andrew Meissen and Ellen Kuwana, will lead participants in both discussions and exercises centered around creativity and its unique ability to help create more joy, resilience and coping strategies.
The workshop aims to provide validity to everyone's pandemic traumas and mental health challenges. Over the course of the pandemic, our negative self-talk might have even popped back up. Imposter Syndrome can affect anyone, but it's especially common in women and BIPOC writers.
This workshop will equip its participants with practical advice on how to use writing and creativity to find resilience long after the workshop is over. "Participants should expect to leave feeling better, feeling heard, and more ready to face the uncertain world," Kuwana and Meissen say.
Time: Nov 13 at 1–4pm EST (10am–1pm PST).
For those with additional questions and enthusiasm, informal office hours will be held for 30 minutes after the workshop with Leviton.
Participants: 16–24 (max)
Cost: Free to NASW members
Apply: By Nov 1
Location: Zoom
Prep: Please bring a notebook where you can handwrite exercises throughout the 3-hour class. Handwriting is preferred, but feel free to use a computer if that's easier for mobility purposes.
Extra credit before class: Write up your own Mathematics of Joy list.
Your Instructor:
Alex Leviton is the author of Explore Every Day (Lonely Planet, 2019) and coauthor of over 20 titles for Lonely Planet (and one with the co-founder of The Onion). Alex has an MJ from UC Berkeley and has written for The Guardian, USA Today, and the Independent Weekly, and she wrote a Creativity at Work column for The Seattle Times. After managing, teaching or coaching hundreds of writers and nonwriters, she now teaches creativity to organizations and individuals around the world, including inside a juvenile psychiatric hospital and for Write Like a Honey Badger. She shared her creativity methodology with National Geographic during the pandemic, and she recently started a blog focused on creativity research. Find her on Twitter @thirdlayerthe.
Format:
Hour One: Setting up the scaffolding
How has the pandemic affected our writing, and our creativity in general? We'll do a few exercises to draw out our answers.
Hour Two: Battle imposter syndrome and the inner critic
Do you have a negative interior voice? Would your writing or your job be a little easier if that voice was a little quieter? We'll do a short exercise to take those voices out from the shadows and expose them to the light of day.
Hour Three: Identify the right tools
We'll do several exercises that will help us identify individualized ways we can each use our creativity to help us cope with the next 1–9,999 months of this pandemic.
Office Hours: Questions, informal chat
Alex will stay on for 30 minutes after the workshop if there are any lingering questions.