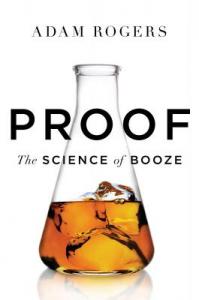 PROOF: THE SCIENCE OF BOOZE
Adam Rogers
Houghton Mifflin Harcourt; May 27, 2014; $26.00
ISBN: 978-0-547-89796-7
Rogers reports:
In 2011 I wrote an article for Wired about a mysterious fungus that lives on whisky fumes, and as a result fell down a booze-science rabbit hole. My filing cabinet and computer were stuffed with journal and magazine articles about how booze is made, where it comes from, and the researchers trying to understand and improve it.
Plus, I was already kind of a cocktail nerd. An infographic about how a distillery works, in a book I'd bought for research, gave me my structure — from yeast to fermenting to distilling to aging to drinking, essentially. Once I had that, I got to report from two of my favorite kinds of places: laboratories and places where they make drinks.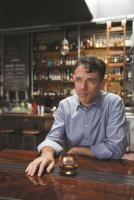 My book contract was super-traditional. I wrote a proposal, sent it to agents, chose one who liked it, and he took it to publishers. The process was both exciting and straightforward: I think the business-side folks liked the idea of a book that might appeal to both science folks and readers interested in booze and food. They also like writers with magazine experience.
The actual writing turned out to be viciously hard. I learned that as a magazine writer and editor, I'm trained to think in 200-word chunks and 4,000-word chunks. Building chapters of 8,000 words as components of a 100,000-word manuscript was a whole other kind of weight to lift, as any experienced book writer would have told me.
Contact info:
Buy this book now in the ScienceWriters bookstore.
———————————
NASW members: will your book be published soon? Take advantage of this opportunity for shameless self-promotion.
Tell your fellow NASW members tell how you came up with the idea for your book, developed a proposal, found an agent and publisher, conducted research, put the book together, and what you wish you'd known before you started your project.
See https://www.nasw.org/advance-copy-submission-guidelines.
Send info and images to Lynne Lamberg, NASW book editor, llamberg@nasw.org.