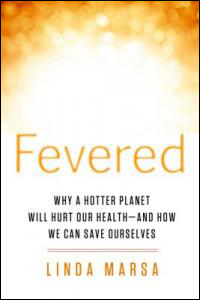 FEVERED: WHY A HOTTER PLANET WILL HURT OUR HEALTH
AND HOW WE CAN SAVE OURSELVES
Linda Marsa
Rodale Books, August 6, 2013, $25.99
ISBN-10: 160529201X
ISBN-13: 978-1605292014
Contact info:
---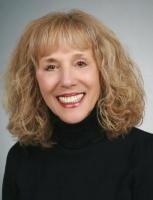 Marsa writes:
Much already has been written about climate change, which is probably the most important science story of our generation. I was struck by a recent Lancet report that suggested a big chunk of the story that hasn't been well-reported may have the most immediate and profound impact on our lives: how rising temperatures will affect our health, resulting in increasing rates of ills like asthma, allergies, infectious diseases, heart and lung disease, and cancer. Inspired, I did a piece for Discover that focused mainly on the spread of tropical diseases to newly warm habitats.
But there was more to the story. Beyond the science — which can be abstract to the average person — I wanted to uncover compelling narratives that drove home the fact that climate change already is affecting our health, and that illuminated the harsh reality of what life will be like as the planet heats up.
When I came across research by NASA scientists that showed even minor temperature changes can have far reaching consequences — they found the 1930s Dust Bowls were caused, in part, by a one degree shift in the ocean's surface temperatures, leading to the decade-long drought that devastated the Great Plains — I knew I had a book-length tale.
I found numerous other examples that provide a glimpse into our hotter future, including the collapse of New Orleans' public health system in the wake of Hurricane Katrina, and the heat waves that swept across Russia and Europe, claiming tens of thousands of lives. These enabled me to flesh out a saleable proposal. My agent shopped it around. Rodale offered the best deal.
While working on the book, I spent nearly a month driving thousands of miles around Australia to witness firsthand what severe climate change looks like in an advanced, industrialized democracy, and how demoralizing it is for even the hardy Aussies to live with fiercely erratic weather. On the bright side, I was pleasantly surprised to find that cities like Miami, Chicago, Vancouver, and New York are embracing smart conservation strategies that can smooth the way toward a cleaner, greener future.
———————————
Deadline for September 2013 book blog: August 25, 2013
Send your book description, author photo, and book cover .jpg to Lynne Lamberg, NASW book editor, llamberg@nasw.org.