CAFFEINATED, HOW OUR DAILY HABIT HELPS, HURTS AND HOOKS US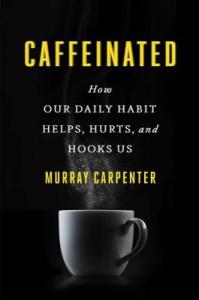 Murray Carpenter
Hudson Street Press, Hardcover, March 13, 2014, $25.95
ISBN 9781594631382
Carpenter reports: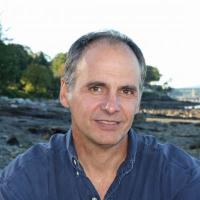 Caffeinated is an investigation of the production, marketing, science and regulation of caffeine in America, a big-picture view of modern caffeine culture.
The book came about incrementally. As a psychology major at the University of Colorado, I wrote a paper about caffeine way back in 1984. Reporting a story from a coffee farm in 2008 rekindled my interest in the subject. And as controversies grew over energy drinks, it seemed like a good time for a book.
I wrote a proposal in early 2010, and started focusing some of my freelance work on caffeine. That fall, I attended with great interest the excellent book panels at the NASW conference in New Haven. After a long search, I was lucky to find the agent Lynn Johnston, who immediately understood the project, and was very helpful in refining the proposal. She sold the book to Hudson Street Press, where the manuscript has received the sort of care that many people say has vanished from the publishing industry.
My reporting took me to coffee farms in Guatemala, cacao groves in Mexico, and the world's largest tea market in Beijing. I ate military grade caffeinated beef sticks, sampled the caffeinated gels formulated for athletes, and drank an energy drink fresh off a canning line. I followed the controversies over caffeinated alcohol, and FDA's decision to investigate the new generation of products with added caffeine.
Along the way, I realized that we consistently underestimate caffeine. We underestimate the benefits of using it well. We underestimate the costs of using it unwisely. We underestimate its influence on our daily activities. And we dramatically underestimate its commercial importance. I hope the book helps caffeine get the respect it deserves.
Contact info:
Buy this book now in the ScienceWriters bookstore.
———————————
NASW members: will your book be published soon? Take advantage of this opportunity for shameless self-promotion.
Tell your fellow NASW members tell how you came up with the idea for your book, developed a proposal, found an agent and publisher, conducted research, put the book together, and what you wish you'd known before you started your project.
See https://www.nasw.org/advance-copy-submission-guidelines.
Send info and images to Lynne Lamberg, NASW book editor, llamberg@nasw.org.