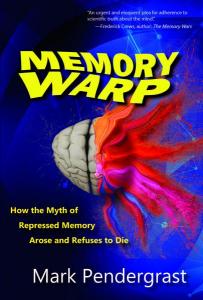 Cover, Memory Warp
MEMORY WARP:
HOW THE MYTH OF REPRESSED MEMORY AROSE
AND REFUSES TO DIE
Mark Pendergrast
Upper Access, Oct. 15, 2017, $19.95
ISBN-10: 0942679415, ISBN-13: 978-0942679410
THE REPRESSED MEMORY EPIDEMIC:
HOW IT HAPPENED AND WHAT WE NEED TO LEARN FROM IT
Springer, Nov. 15, 2017, $44.99
ISBN-10: 3319633740, ISBN-13: 978-3319633749
Pendergrast writes:
These two similar books sound an alarm, demonstrating that "repressed memory therapy" still is occurring to an alarming extent, despite the fact that it was debunked during the mid-1990s by many experts on memory and human suggestibility, including those covered in my 1996 book, Victims of Memory.
Former patients won multi-million-dollar lawsuits against therapists who had led them to believe that they had been in satanic ritual abuse cults, murdered babies, been raped and abused, and forgot the whole thing because they developed alternate personalities.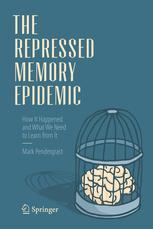 Cover, Repressed Memory Epidemic
Most commentators have assumed that the so-called "memory wars" are over, and that only a few aberrant therapists still encourage a belief in repressed memories. But once an idea enters the cultural blood stream, it is almost impossible to get rid of it. The vast majority of the public still believes in the theory, and a recent survey demonstrates that eight percent of those who went for therapy, even in the current decade, came to believe that they had recovered abuse memories.
For the past two decades I have continued to follow these cases, and to serve as a volunteer for the National Center for Reason and Justice www.ncrj.org. With the Catholic priest cases, more repressed memory cases began to surface, and many of today's young journalists and psychotherapists are ignorant of the sex abuse witch hunt that swept this country in the late 20th century. Hence these two books.
Upper Access Books, which published my earlier book, Victims of Memory, is publishing Memory Warp as a trade paperback. Springer is releasing The Repressed Memory Epidemic as an academic hardback textbook with citations, full bibliography, discussion questions, and appendices, including the verbatim oral history interviews I conducted back in the early 1990s. To produce these books, I interviewed and corresponded with new victims of recovered memories and explored recent findings in memory research.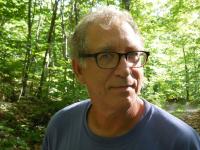 Mark Pendergrast, photo by Betty Molnar
Contact info:
Buy Memory Warp and The Repressed Memory Epidemic now in the ScienceWriters bookstore. Your purchase helps support NASW programs and services.
---
NASW members: will your book be published soon? Take advantage of this opportunity for shameless self-promotion. Submit your report for Advance Copy.
Tell your fellow NASW members how you came up with the idea for your book, developed a proposal, found an agent and publisher, funded and conducted research, and put the book together. Include what you wish you had known before you began working on your book, or had done differently.
See https://www.nasw.org/advance-copy-submission-guidelines.
Thinking of writing a book? If you are a NASW member, you may access a list of more than 150 books and online resources to help you craft your book proposal, find an agent and funding sources, negotiate your contract, learn about self-publishing, publicize and market your book, and more at https://www.nasw.org/article/write-book.
Send book info and questions about book publishing to Lynne Lamberg, NASW book editor, llamberg@nasw.org.