ASTRONOMY 101: FROM THE SUN AND MOON TO WORMHOLES AND WARP DRIVE, KEY THEORIES, DISCOVERIES, AND FACTS ABOUT THE UNIVERSE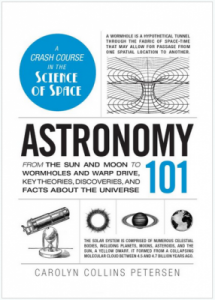 Carolyn Collins Petersen
Adams Media, July 18, 2013, $15.95
ISBN: 978-1440563591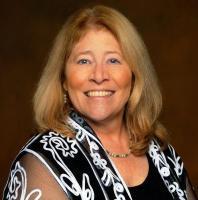 Petersen reports:
When Adams Media contacted me late in 2012 to write a book about astronomy, their concept was to offer a book of astronomy topics, with each one comprising about a thousand words that anyone could read and come away with a basic understanding of that topic.
Adams Media already had roughed out the concept, and provided some of the topics they wanted covered. It was my job to select more topics, and write about them. The publisher took care of the marketing, although in retrospect, I should have corrected their early marketing copy. It was a bit too disrespectful of textbooks, something that I fixed in the copy on Amazon — a task any author can take on if he or she belongs to Author Central.
I chose very basic topics to give people a taste of the subject I've spent much of my professional career exploring in documentary scripts, books, magazines, and my blog.
I've studied, done research in, and written about astronomy, astrophysics, planetary science, and space science, so I found many of the topics easy to write. Others required more research into recent discoveries, as well as email and phone interviews with scientists working in specific disciplines.
I had a very short deadline: only seven weeks. I assembled a team of background readers who assessed each chapter as I finished it. These scientists/writing colleagues provided the necessary extra pairs of eyes to help spy imprecise or out-of-date material that can easily creep into survey work.
Working on ASTRONOMY 101 gave me a great opportunity to catch up on the latest and greatest work in the field. I felt I was distilling a fire hose of information down to a manageable stream for my readers. I look forward to a second edition.
Contact info:
---
Deadline for October 2013 book blog: September 25, 2013
Send your book description, author photo, and book cover image to Lynne Lamberg, NASW book editor, llamberg@nasw.org.