For this column, NASW book editor Lynne Lamberg asks NASW authors to tell how they came up with the idea for their book, developed a proposal, found an agent and publisher, funded and conducted research, and put the book together. She also asks what they wish they had known before they began working on their book, what they might do differently the next time, and what tips they can offer aspiring authors. She then edits the A part of that Q&A to produce the author reports you see here.
Publication of NASW members' reports in Advance Copy does not constitute NASW's endorsement of their books. NASW welcomes your comments, and hopes this column stimulates productive discussions.
---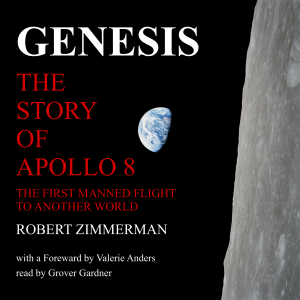 Cover: Genesis: Apollo 8
GENESIS: THE STORY OF APOLLO 8:
THE FIRST MANNED FLIGHT TO ANOTHER WORLD
Robert Zimmerman
ebook, Self-published, August 31, 2018, $5.99
Audio book, Self-published, August 31, 2018, $17.95
ISBN-13: 9780985114169; ASIN: B06Y5FFK26.
Zimmerman reports:
The genesis of Genesis: The Story of Apollo 8 matches with the beginning of my freelance science journalism career. Back in 1997, after three years of freelance science writing, I decided that to make a decent living, I needed to not only sell magazine articles but books as well.
Having grown up during the 1960s, I remembered the then much-forgotten Apollo 8 mission as having been the one Apollo mission that had had the most impact on American culture, far more than the Apollo 11 landing. The mission had been the very first time humans had left Earth orbit and traveled to another world. They had done it Christmas week 1968 and had read the first twelve verses of the Bible to the world's largest audience on Christmas Eve. They took the first Earthrise picture, one of the most famous single images ever snapped by a human. Their words describing the Moon and the Earth from space helped shape American opinions about the environment and space exploration for decades.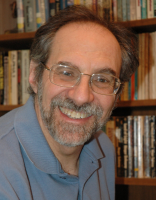 Robert Zimmerman
I decided this story needed its own book.
Getting the book published in 1998, without an agent, was not difficult. In 2016 I was approached by one of my readers and fellow writer Bill Hartel. With the fiftieth anniversary of the Apollo 8 mission approaching in December 2018, Bill wanted to provide the financing to get the audiobook produced. I contacted Grover Gardner, one of the world's foremost audiobook narrators, and was astonished that he instantly agreed to narrate the audiobook, at a reasonable fee. I used ebookit to publish both audio and ebook versions.
My biggest problem in this whole process was dealing with my original publisher/editor in 1997, who did not like my perspective on the mission, and tried to get me to rewrite the book to advocate his own political perspective. I refused, he backed down, and Genesis thus clearly reflects the ideas of its writer.
My main advice to all writers therefore is to always follow your own soul, and do not let others push you around. In the end being true to yourself will pay off in every way you can possibly imagine.
Contact info:
Buy this book now in the ScienceWriters bookstore. Your purchase helps support NASW programs and services.
---
NASW members: will your book be published soon? Take advantage of this opportunity for shameless self-promotion. Submit your report for Advance Copy.
Tell your fellow NASW members how you came up with the idea for your book, developed a proposal, found an agent and publisher, funded and conducted research, and put the book together. Include what you wish you had known before you began working on your book, or had done differently.
See https://www.nasw.org/advance-copy-submission-guidelines.
Thinking of writing a book? If you are a NASW member, you may access a list of more than 150 books and online resources to help you craft your book proposal, find an agent and funding sources, negotiate your contract, learn about self-publishing, publicize and market your book, and more at https://www.nasw.org/article/write-book.
Send book info and questions about book publishing to Lynne Lamberg, NASW book editor, llamberg@nasw.org.