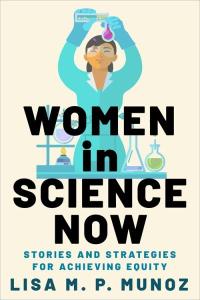 Women in Science Now
WOMEN IN SCIENCE NOW:
STORIES AND STRATEGIES FOR ACHIEVING EQUITY
Lisa M.P. Munoz
Columbia University Press, October 17, 2023, $24.95
Hardback ISBN: 9780231206143, eBook ISBN: 9780231556347
Munoz reports:
I started writing the book after working as the publicist for the Emmy-nominated documentary Picture a Scientist and deeply connecting to the topic of gender inequities in science. It made me reflect on my early experiences in the engineering program at Cornell, where I was almost weeded out.
My hope is that the book can help prevent more women from being pushed out of the sciences and serve as a resource and conversation starter for individuals and institutions.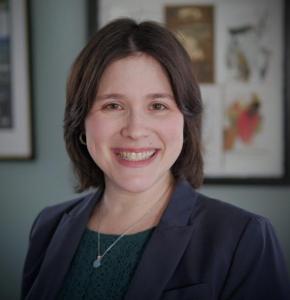 Lisa M. Pinsker Munoz
While I was working on Picture a Scientist, Columbia University Press (CUP) editor Miranda Martin approached me about writing a book. As a longtime science writer, I jumped at the chance. Drawing on my past experiences at Cornell, as well as my work as PIO for the Society for Personality and Social Psychology, I wanted to bring a social science perspective to the thorny problem of discrimination in the sciences: How can science help make science equitable for everyone?
With CUP's early interest, we moved quickly from a proposal to an agreement. I received guidance on the contract through the free legal services offered to members of the Author's Guild. With my advance, I self-funded some editorial help (e.g., proofreading, formatting citations) from an amazing network of science communicators I worked with through my company SciComm Services. Two social psychologists served as consultants to ensure my research was comprehensive and accurate.
Writing the book was both joyful and painful. I absolutely loved digging through the literature to pull out gems about the causes of, and solutions to, gender-based discrimination in science. I remember being giddy, for example, upon finding a paper, "Woman as Inventor," published by Matilda Joslyn Gage in 1883. The most challenging aspect was finding scientists who were open to telling their stories, some of which were emotionally difficult to share. In the end, I am more grateful than I can express to those who shared their experiences with insight, candor, and grace.
My advice to aspiring authors is to be proactive in promoting yourself. Even after you find a publisher, you have to advocate for yourself every step of the way.
Contact info:
---
NASW members: will your book be published soon? Promote it by submitting your report for Advance Copy.
Tell your fellow NASW members how you came up with the idea for your book, developed a proposal, found an agent and publisher, funded and conducted research, and put the book together. Include what you wish you had known before you began working on your book, or had done differently.
See https://www.nasw.org/advance-copy-submission-guidelines.
View Advance Copy archives at https://www.nasw.org/member-article/advance-copy.
Thinking of writing a book? If you are a NASW member, you may access a list of more than 200 books and online resources to help you craft your book proposal, find an agent and funding sources, negotiate your contract, learn about self-publishing, publicize and market your book, and more at https://www.nasw.org/article/write-book.
Send book info and questions about book publishing to Lynne Lamberg, NASW book editor, llamberg@nasw.org.
Follow @LynneLamberg on Twitter for news about science/medical books, writing, and NASW authors.
Banner image adapted from original photo by Lisa M.P. Munoz.
NASW invites publishers and publicists to purchase NASW website ads to promote their authors and books. Visit https://www.nasw.org/node/add/ad to access NASW's self-service purchasing portal.